Beer Review: Bell's Expedition Stout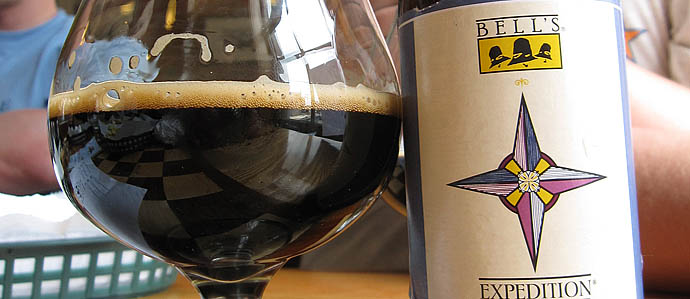 Russian imperial stout is having a moment. Malty, robust, impenetrably black and very amenable to aging – both in barrels and in cellars – the style reflects the tastes of the season. Bell's Expedition Stout is no newcomer to the scene. In fact, it was among the first imperial stouts brewed in America, which may help explain why it tastes so unlike many of the more recent ones to enter the market.
Expedition is a winter seasonal from the 25-year-old, Michigan-based Bell's, one of the nation's first craft breweries. Of nearly a dozen different stouts the brewhouse produces, this ten-and-a-half percenter is the most common winter sighting.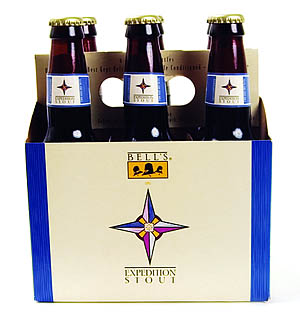 Despite that prevalence, the appearance, taste and aroma of this brew are anything but common. Though the motor-oil color isn't atypical, the pinkish tone to the caramel head is both pleasing and curious. What most sets it apart from most Russian imperial stouts we've grown accustomed to is its hoppy aroma and lack of sweetness. Piney, resinous hops burst to the surface of the nose and intensely bitter coffee notes dominate the flavor and obfuscate some of the expected chocolate or dark fruit characteristics.
In the case of the bottle I tasted for this review, however, the strength of the bitter overtones can probably be attributed to its age, or lack thereof. Poured into an eight-ounce glass fresh from the shop, I inadvertently ignored the brewery's strong recommendation to age, age, age this beer before drinking. The beer has an unlimited shelf life and was brewed with "vintage aging in mind." It's true: previous Expedition Stouts I've drunk have been much older, and therefore much deeper and more mellow. Russian Imperial Stout may be having its moment, but you'd do best to pass up the present day and enjoy your Expedition Stout several years down the road.
Top photo via Flickr user Bernt Rostad
Recent Articles
Sign Up for Early Word on Brad Pitt and Angelina Jolie's Next Wine Release
Maryland Zoo's Brew at the Zoo, May 25-26
Best Bars for Sushi and a Drink in Baltimore
Feedback
How are we doing? Tell us what you like or don't like and how we can improve. We would love to hear your thoughts!