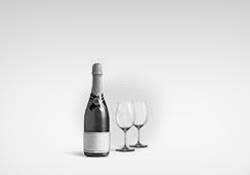 Address
601 E. Pratt St.
(Pier 4 & Pratt)
410-685-6600
www.phillipsseafood.com/locations-and-menus/baltimore
Neighborhood
Inner Harbor
About
Drinkpoint.com
From the website:
"Maryland is famous for its crabs, and Phillips Seafood is Baltimore's premiere restaurant for award-winning crab cakes! After more than 30 years in its original Inner Harbor location, Phillips Seafood has moved across the Baltimore harbor."
View the drink menu here.
Monday
Happy Hour (11:00 am - 7:00 pm):
$4 select drafts, domestic bottles, wines and cocktails; select food specials (bar and lounge only)
Drinkpoint.com
Tuesday
Happy Hour (11:00 am - 7:00 pm):
$4 select drafts, domestic bottles, wines and cocktails; select food specials (bar and lounge only)
Drinkpoint.com
Wednesday
Happy Hour (11:00 am - 7:00 pm):
$4 select drafts, domestic bottles, wines and cocktails; select food specials (bar and lounge only)
Drinkpoint.com
Thursday
Happy Hour (11:00 am - 7:00 pm):
$4 select drafts, domestic bottles, wines and cocktails; select food specials (bar and lounge only)
Drinkpoint.com
Friday
Happy Hour (11:00 am - 7:00 pm):
$4 select drafts, domestic bottles, wines and cocktails; select food specials (bar and lounge only)
Drinkpoint.com
Sunday
Happy Hour (11:00 am - 9:00 pm):
$4 select drafts, domestic bottles, wines and cocktails; select food specials (bar and lounge only)
Drinkpoint.com