Millstone Cellars: Artisanal Ciders With Maryland Heritage
Trend watch!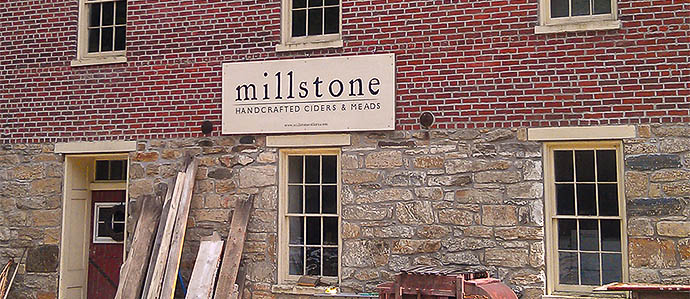 About 25 minutes outside of Baltimore, down a long windy road stands a historic mill with a sign hanging over a classic wooden door. This mid-rehab grist mill is the home of Millstone Cellars, an artisanal cidery and meadery. Curt and Kyle Sherrer, the father-son team in charge of the project, took time out of their busy schedules to talk about the mill, their ciders and meads.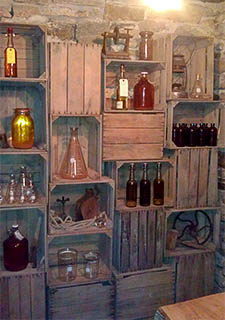 Both mead and cider have been around for ages, with cider reaching peak popularity in Colonial times. For the past 18 months, the Sherrers have been taking a new approach with both historic beverages. They are experimenting with meads — which are made primarlity with honey, water and yeast — by blending it with different types of honey and maple sap and then also mixing it with their fermented local-apple ciders. This new wave of cider making is catching on because it has the "creativity of beer but the taste of wine," according to Kurt.
Remodeling the mill itself has been a major part of the business's 10-year journey. Today, the main level hosts the primary tasting room, and a massive door in the floor leads to a private room downstairs by the old mill wheel. Three floors above that are filled with old oak barrels, some from wineries and distilleries and others purchased new. There is a charm to the whole place that has you peeking around corners and catching some of the Sherrers' unwavering excitement and enthusiasm.
Down to the last detail, Millstone is committed to being a business that celebrates and supports Maryland. Millstone makes mostly small-batch ciders with ingredients sourced from within 150 miles of the mill — an attitude that's in line with the many recent farm-to-table restaurants that have popped up throughout Baltimore. Their ciders vary with whatever is locally grown and in season. In order to supplement their current supply, the Sherrers are working (in their spare time) to rehabilitate an abandoned orchard on the grounds of the Genesee Valley Outdoor Learning Center in Parkton. On a micro level, all of the labels on their hand-dipped swing-stop bottles were made by MICA students.
Currently, the tap room is open from 12–6 PM on Saturdays only. We recommend trying the Ciderberry, a honey and raspberry blend that definitely has mass appeal, and also the Gingeroot, for the more adventurous — it's made with blueberry honey and blended with ginger.
Millstone Ciders are already in over 70 stores in Maryland and D.C. as well as on the taps at Of Love and Regret, but the future looks even brighter. New mainline products are coming, including possibly a new smoked cider co-produced with Blacksauce Kitchen, plus a planned expansion to increase production capacity.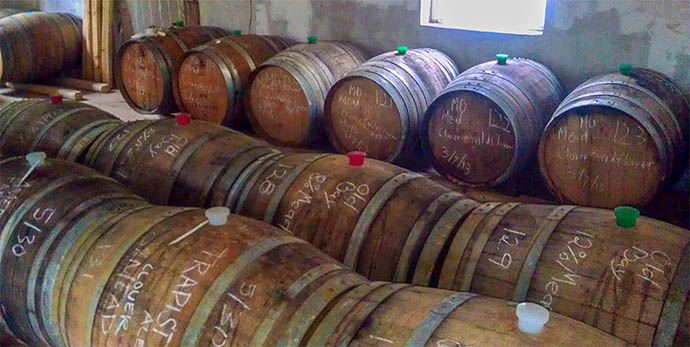 2029 Monkton Rd., Monkton; 443-470-9818
Photos by Liz Rapoport
Recent Articles

Feedback
How are we doing? Tell us what you like or don't like and how we can improve. We would love to hear your thoughts!