5 Must-Visit Hidden Bars in Baltimore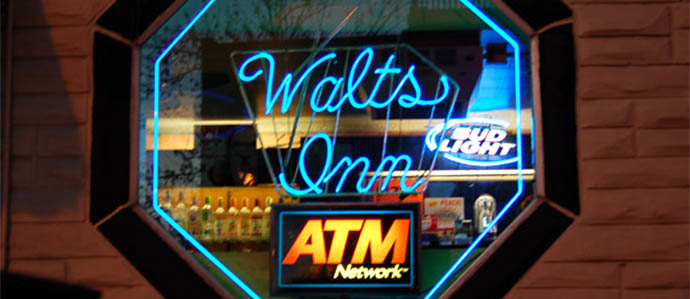 Taking a stroll off the beaten path on a Friday or Saturday night has been scientifically proven (in some circles, anyway) to lead to better stories the morning after. Check out these five hidden bars in Baltimore that don't put out much in the way of advertising or promotion, but never disappoint when you're looking for a good time.
Bar: This Lancaster Street dive is perfect for a cheap beer and hanging out with friends, sans the massive Fells Point crowd. Count the oddities on the walls and throughout the bar and strike up a conversation with the regulars on your jouney out of the mainstream (1718 Lancaster St.; 410-327-4508).
Martick's: We're anticipating a former off-the-radar find coming back with a vengeance this fall. This restaurant, which was a speakeasy during Prohibition, will reopen in the same location as the hidden gem owned by the late Morris Martick, who passed away in 2011. Ring the doorbell to see what's on the other side (214 W. Mulberry St.).
The Crown: Start searching now for the entrance to this new bar on the speakeasy scene (hint: look for the sign to be buzzed in). The atmosphere is worn and well-loved and brings a casual option to a neighborhood that could use certainly something to buzz about (1910 N. Charles St.).
Walt's Inn: Late night in Canton belongs to this neighborhood bar known for its rowdy karaoke crowd. Come belt out your best and throw back a free shooter with drink purchase from 9–10 PM on Friday and Saturday nights (3201 O'Donnell St.; 410-327-1495).
WC Harlan: The cat may be out of the bag on this Remington bar marked only by a white "enter" written on a black door, but we don't see the novelty wearing out anytime soon. With bad-ass bartenders and cocktails to kill for, this speakeasy-inspired bar is a clear hit (400 W. 23rd St.).
Recent Articles

Feedback
How are we doing? Tell us what you like or don't like and how we can improve. We would love to hear your thoughts!