Baltimore's 5 Best Local Beers for Winter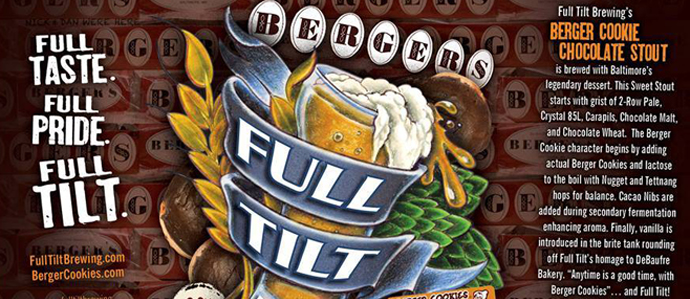 The chocolate, malt, and spicy notes of winter beers have our senses running wild conjuring images of wood fires, snowball fights and sweaters. Now that December is upon us, get out in search of some new favorites as well as the Baltimore winter classics from any of our local breweries.
Heavy Seas: Yule Tide


This brand new beer in the Uncharted Waters series is just now being released to the public. Aged for 6 weeks in Jamaican Rum barrels, this Imperial Red is something special with chocolate and caramel notes present (9% ABV).
Brewer's Art: St. Festivus
The subtle orange and ginger notes add to the malty-goodness of this classic winter ale. Whether you drink it in the dark dungeon bar or in front of the tall upstairs windows it is the perfect complement to the chilly weather on the other side of the door (8% ABV).
Dogfish Head: Piercing Pills
The creativity coming from the Dogfish Head brewery never ceases to amaze and this winter they have something truly intriguing on their hands. This seasonal is a beer/perry hybrid with pear juice that "zigs when everyone else zags" according to their release (6% ABV).
Flying Dog: Cinnamon Porter
Fill your cup with dark chocolate, malty goodness and scents of cinnamon this holiday season. This limited release beer is something that everyone will be talking about and it will be available at the Frederick brewery tap room only starting on December 10, so get going (6% ABV)!
Full Tilt: Berger Cookie Chocolate Stout
From Patterson Pumpkin to Berger Cookie Stout, this local brewery is pulling on our Baltimore heartstrings. Imagine everything that you love about the Berger cookie and everything you love about stout beers coming together in one grand celebration, that is exactly what this winter beer tastes like.
Recent Articles

Feedback
How are we doing? Tell us what you like or don't like and how we can improve. We would love to hear your thoughts!