9 Warm Cocktails to Cut Through the Winter Chill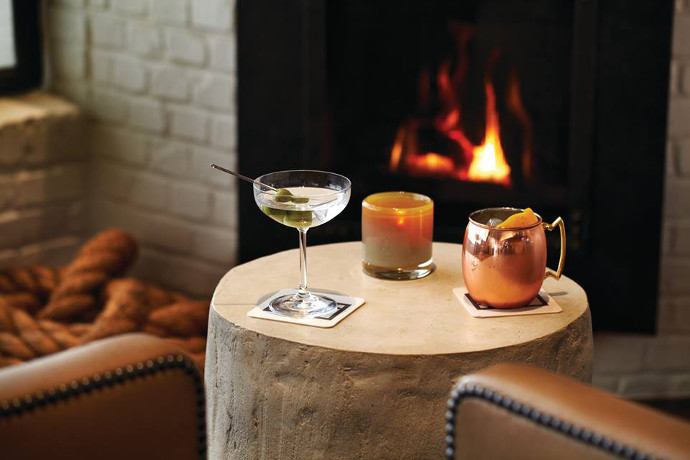 Seasonal drinks are typically categorized by liquor types and flavor profiles, but as bartenders in Charm City have gotten ever craftier, the seasonal lines have become pleasantly blurred. Dark liquors, which previously made their homes in winter cocktails, started popping up in summer drinks, and now fruity flavors and liquors of all types have made appearances in fall and winter sippables.
We are enthusiastically in favor of varied booze and tastes throughout the year, but one thing remains clear: liquor facials from piping hot bar drinks are a welcome warmer in the colder months. Thankfully, local bars and their creative drink crafters are most than happy to indulge us with these toasty drinks. Some have even included recipes for those days when the weather is too frightful to venture outdoors.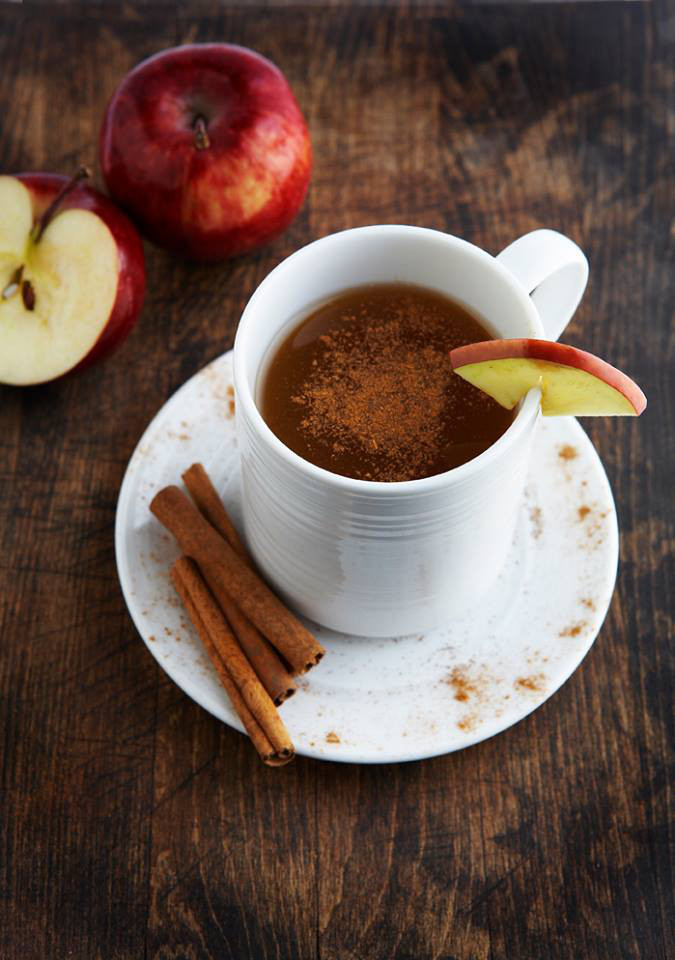 Warm Cider
Bandito's (1118 S Charles St.; 443-835-1517)
Federal Hill's renewed love for Bandito's is heating up fast. With a brand new late night taco window, recently rolled out brunch menu and innovative, savory small plates now available Wednesday nights, what more could we want? A kicked up cocktail program, of course. And that's just what we're seeing at this Charles Street taqueria.
Newly created on the night of our visit, this as yet unnamed cider drink will warm from the inside out with spiced rum, warm apple cider and a splash of simple syrup.
Hot and Bothered
Waterfront Kitchen (1417 Thames St.; 443-681-5310)
There's something we adore about the dichotomy of overlooking the water at one of the the top spots to sip on cool cocktails all summer while actually bundled up in sweaters or boots with steaming mugs of liquid goodness instead during the cold months. Feeling a little less than excited about the increasingly chilly temps? Talented bartender Jack Zarecky's "Hot and Bothered" will leave you calm and comforted.
Hot and Bothered
1 1/2 oz Green Mountain Organic Maple Liqueur
1 1/2 oz Art in the Age: Snap
1/2 oz fresh lemon juice
1/2 oz of simple syrup
1 cinnamon stick
5 cloves
Place cloves, cinnamon stick, simple syrup, and lemon juice in a coffee mug and add 6 ounces of near boiling water. Stir in the Green Mountain and Art in the Age liquors. Garnish with a long strip of orange zest.
Hot Tea
Ze Mean Bean (1739 Fleet St.; 410-675-5999)
Who else knows how to tackle the cold weather better than those who hail from Eastern Europe? This quaint coffeehouse turned full restaurant since the late 90's has, arguably, the coziest bar space in Fell's Point. Swing in on a chilly weeknight and warm up with this simple house-made concoction that simply can't be replicated anywhere in the area. ZMB has at least a half dozen teas from which to choose; we're partial to a black tea like English Teatime or Earl Grey, which we think pairs very nicely with the house-infused vodkas. This warm sippable is even better paired with ZMB's pierogi happy hour (25 cent pierogies!).
The Hottie
Birroteca (1520 Clipper Rd.; 443-708-1934)
We absolutely love Birroteca's stone walls and perfectly dim lit ambiance when we're looking for a warm place to hunker down in the cold months. Even more, we love their ever changing creative cocktails. This drink with (what we like to think is) a snarky/clever name, The Hottie, features the restaurant's homemade Bourbon Cream Liqueur which, frankly folks, is pretty tremendous even all on its own.
The Hottie
1 1/4 oz Spicebox Spiced Whiskey
1/2 oz Dr McGillicuddy's Vanilla Liqueur
1/2 oz Housemade Bourbon Cream Liqueur
6 oz Fresh Brewed Zeke's Coffee
Add whiskey, vanilla liqueur, and bourbon cream in a cinnamon sugar rimmed glass and top with coffee.
Trying to make this at home with no Bourbon Cream Liqueur of your own? Substitute Bailey's Irish Cream, instead.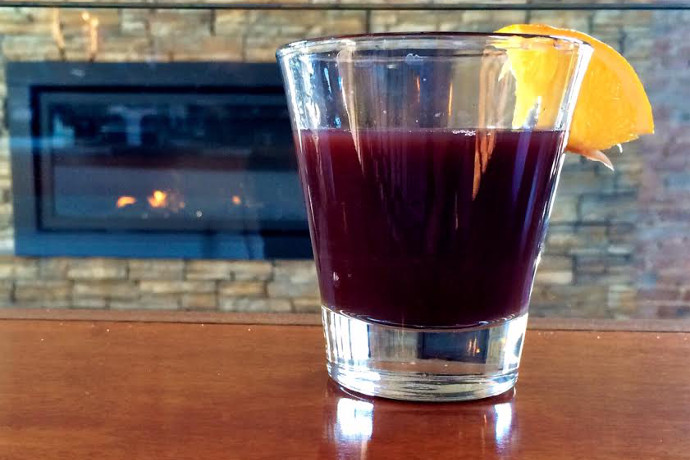 North Star Mulled Wine
Boathouse Canton (2809 Boston St.; 410-773-9795)
When it comes to alcohol in warm form, liquor tends to be the go-to gold in the beverage. However, on some of the coldest nights, nothing beats a mug of mulled wine next to the fireplace. We're all in luck, because Boathouse Canton has both the mellowing mulled wine and the toasty fireplace. Oh, and there's liquor in this drink, too. Cheers!
North Star Mulled Wine
1.5 liter bottle of merlot
4 cups apple cider
1 cup spiced rum (Sugar Island or Captain Morgan)
1/2 cup sugar
1/4 cup honey
2 cinnamon sticks
1 orange (cut into rounds)
1 apple (large, diced)
1 spice sachet (15 cloves, 10 allspice berries, 1 star anise pod)
All ingredients are combined in a saucepan and brought to a simmer (not allowed to boil) to dissolve sugar and honey and then removed from heat. The hot mixture is then put into a crockpot and set to "Keep Warm."
Making at home? Spices in the "sachet" can be combined in cheesecloth that is secured closed or in an enclosed tea infuser (be sure the holes in the tea infuser are smaller than the size of any of the spices/berries being enclosed within).
TIP: Make one to two days before your party and keep in the fridge, reheat day of for an extra flavorful treat!
Hot Buttered Rum
Wit and Wisdom (200 International Dr.; 410-576-5800)
Dating back to the mid 1600's, this decadent drink is a warm way to welcome in the holidays or a sweet end to a winter meal. Wit and Wisdom's talented lead bartender, Aaron Joseph, has added his own decadent twists to this classic, including spices, vanilla and sugars, making this truly indulgent.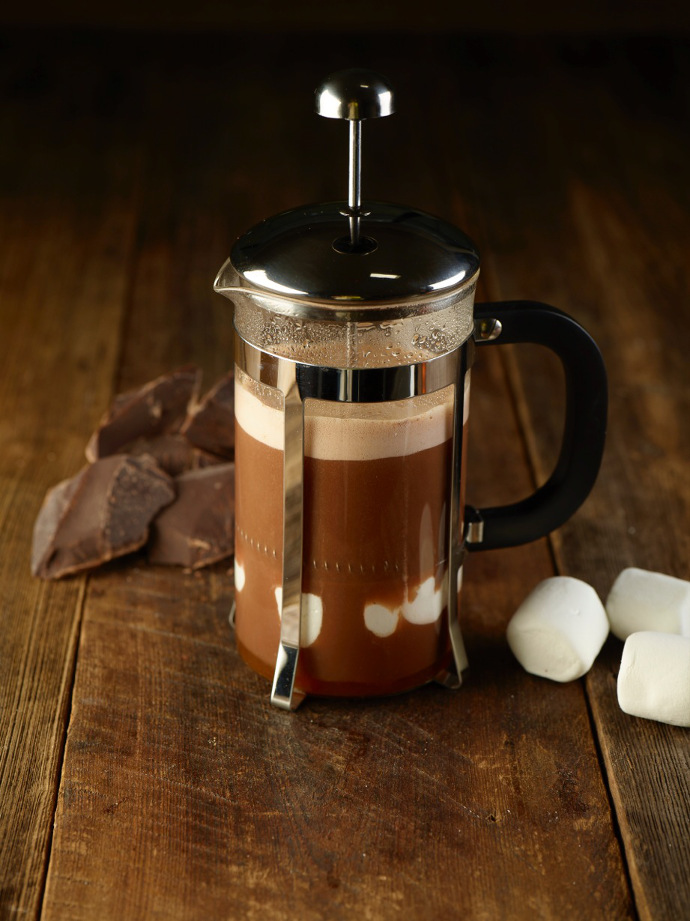 Coco Press
Hard Rock Cafe (601 E Pratt St.; 410-347-7625)
Need a break from holiday shopping or seasonal events around the Harbor? Look no further than Hard Rock Cafe. Embracing all of the flavors of the holiday season in one drink with nuttiness, pumpkin and chocolate, this clever French Press beverage is a sweet answer to a cold afternoon.
Coco Press
1 oz. Amaretto
2 oz. Bacardi Oakheart
3 oz. Pumpkin real puree
14 oz. Hot Chocolate
5 Marshmallows
Place 5 marshmallows (regular size) into bottom of press. Add the first three ingredients then fill with hot chocolate. Insert depressor and lid. Slowly press the depressor to the bottom of French Press to smash marshmallows.
Hawaiian Coffee and Hot Chocolate Toddy
Roy's (720 B Aliceanna St.; 410-659-0099)
In the midst of the chilliest of Charm City nights, where else is better to inspire warm weather thoughts than Roy's? Sure, you may not actually be in Hawaii, but let the bartenders soothe the pain of that reality with either of these toasty tipples.
The Hawaiian coffee is similar to Irish Coffee, but with fruitier flavors with the addition of Tuaca, a vanilla citrus liqueur. And the Hot Chocolate Toddy will have you buzzing with its espresso, Godiva liqueur and espresso vodka. We're warming up just thinking about it.
Funny Farm
Farmstead Grill (3721 Boston St.; 410-762-2100)
We think this steamy, fruit driven drink may just be the perfect end to a meal at this new(ish) farm to table spot in Canton Crossing. Or, perhaps it's the most ideal way to take a break from shopping. Either way, with apple, mandarin and cranberry flavors, this is sure to warm, while channeling all of the tastes of the season.
Funny Farm
1 1/2 oz Applejack Brandy
1/4 oz Mandarine Napoléon Liquor
1/4 oz honey
Slice fresh lemon
Cinnamon
Hot cranberry apple tea
Fresh cranberry for garnish

Pour brandy and liquor into an 8 oz mug. Stir in honey. Squeeze in fresh lemon and sprinkle with cinnamon to taste. Stir in hot cranberry apple tea, and garnish with fresh cranberries.
Photo credits: Top image-Wit & Wisdom, Cider-Wolfgang Puck, Cocoa Press-CoynePR
Tags:
Cocktails
Recent Articles

Feedback
How are we doing? Tell us what you like or don't like and how we can improve. We would love to hear your thoughts!