Home Bar Project: How to Make a Tom Collins
Have you ever dreamed of having an amazing home bar, filled with bottles you actually use and the tools you need to execute a fine crafted cocktail? Enter the Home Bar Project. Through this series we are going to take this challenge piece by piece. We'll teach you the proper techniques and make sure the spirits you purchase aren't collecting dust on your back bar.
About the instructor:
Dan Lan Hamm is a craft bartender at 1 Tippling Place in Philadelphia. He was Pennsylvania's winner of Bombay Sapphire and GQ's Most Imaginative Bartender Competition in 2014. He runs Spirit Forward, a cocktail-centric group which caters local events and provides educational workshops.
This week: How to Make a Tom Collins
The Tom Collins cocktail is a drink born in myth, and has become so popular that it now has its own glass. The story goes that in the late 1800's, a man entered a bar and was informed that a man by the name of Tom Collins was just in the bar speaking ill of him. The man would then be told that Tom was actually right around the corner at another bar. In an angry rage he ran to the other bar demanding Tom Collins, the bartender would then hand him the drink in jest. The drink itself is basically a tall cocktail of gin and sparkling lemonade. Simple syrup is used in the drink but you can get creative and flavor your syrup with any fruit or herb you have on hand to put this drink over the top.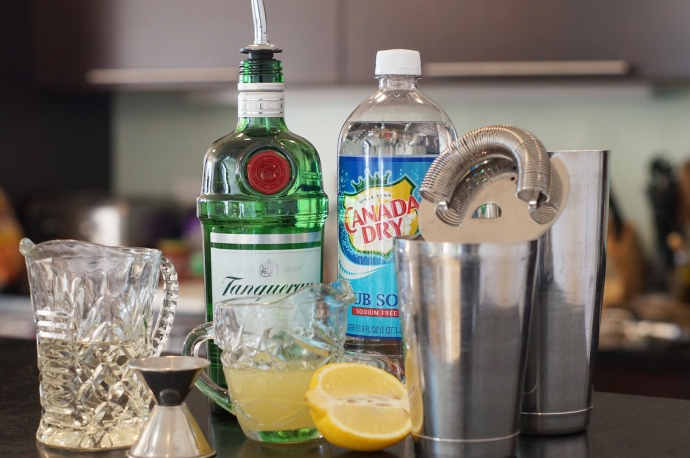 Ingredients:
Fresh Lemon Juice
Simple Syrup
London Dry Style Gin
Club soda
---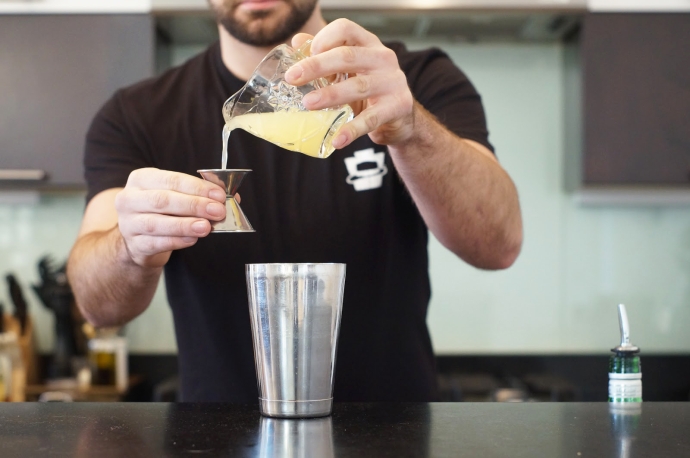 Step 1 of 10:
Add 3/4 oz fresh squeezed lemon juice
---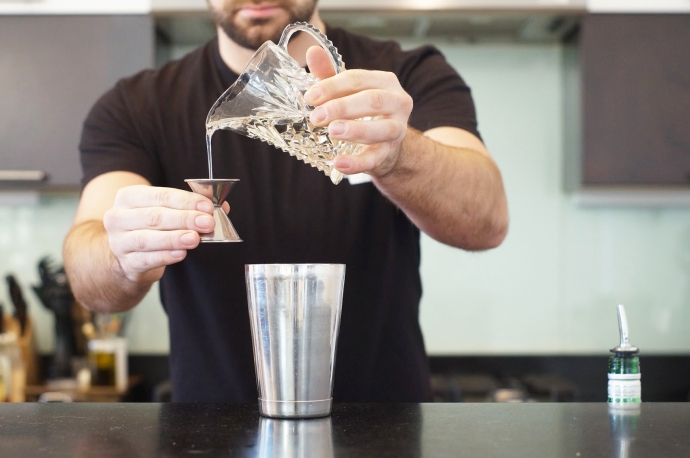 Step 2 of 10:
Add 3/4 oz simple syrup
---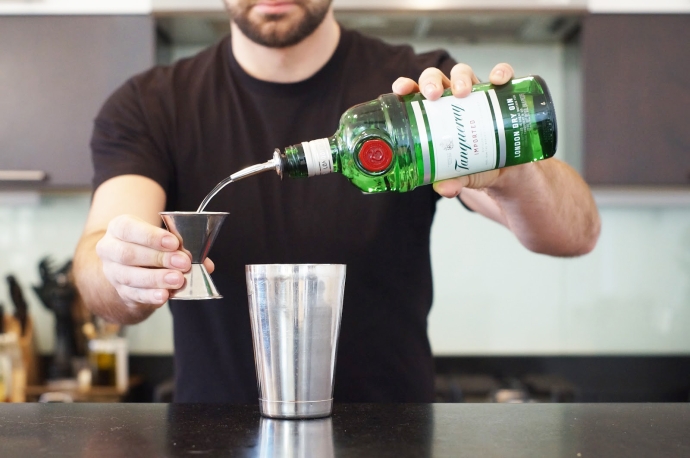 Step 3 of 10:
Add 2 oz gin
---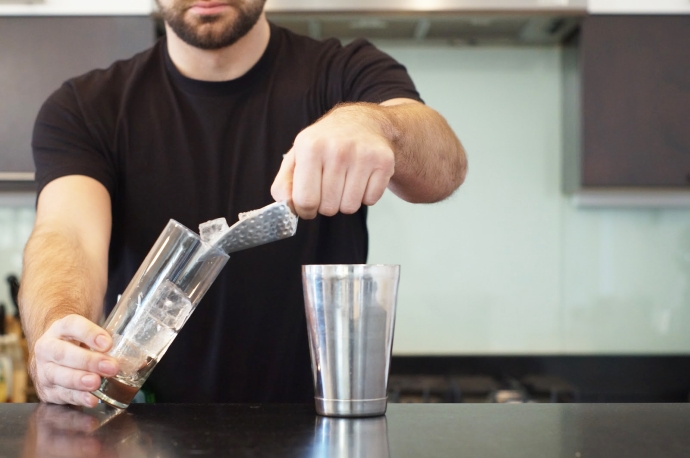 Step 4 of 10:
Fill collins glass with ice
(If you don't have a collins glass, you can use a regular glass, but you should really invest in one)
---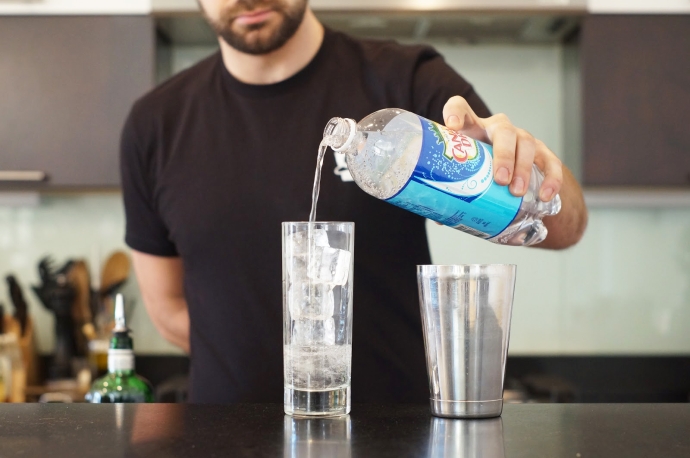 Step 5 of 10:
Fill collins glass 1/4 of the way with club soda
Tip: Adding a bit of club soda in the bottom of the glass allows for better incorporation of ingredients.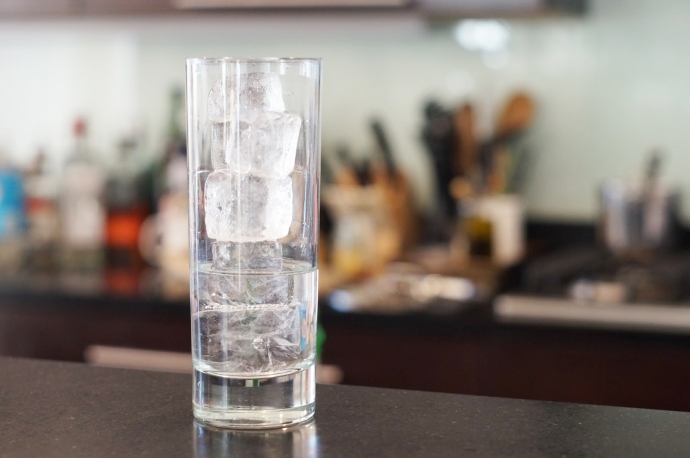 ---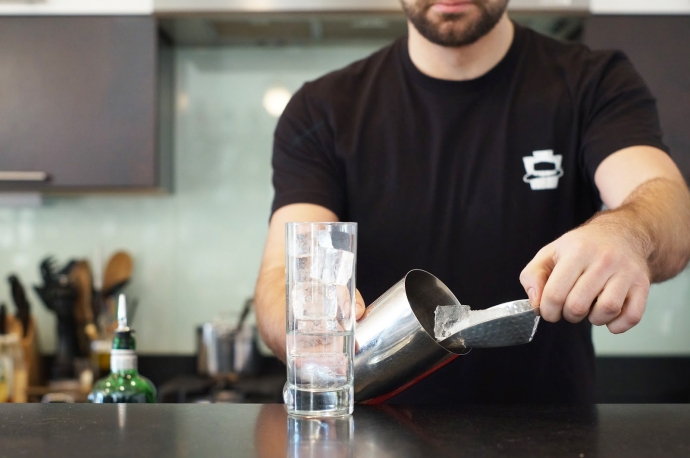 Step 6 of 10:
Fill shaker with a few cubes of ice
---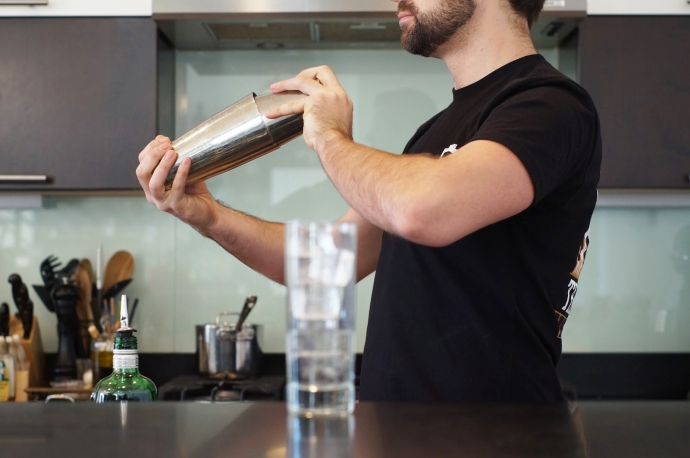 Step 7 of 10:
Shake ingredients lightly for 3 to 5 seconds
---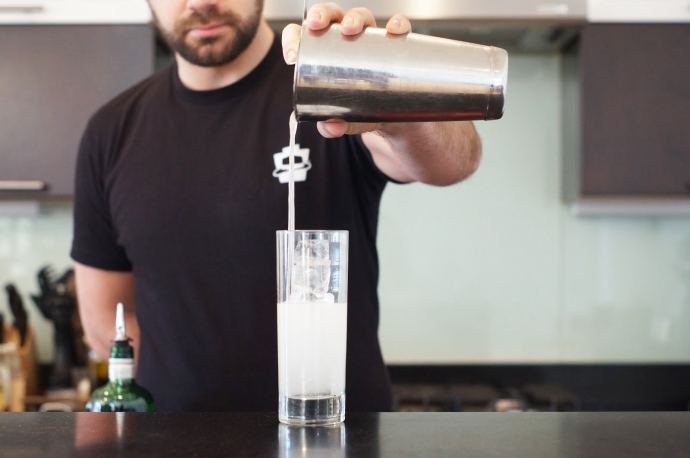 Step 8 of 10:
Strain ingredients into collins glass
---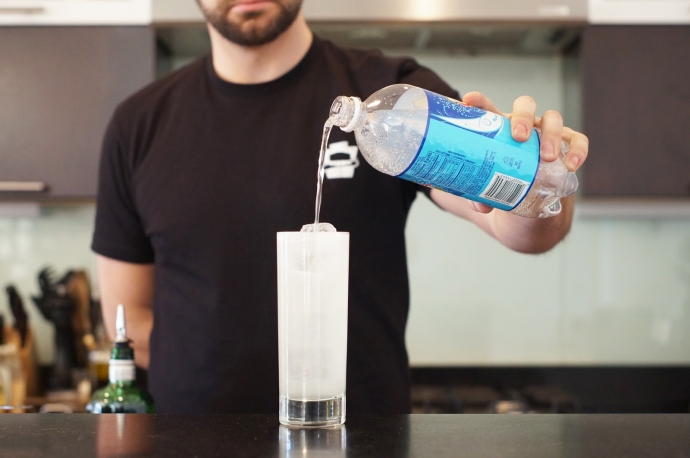 Step 9 of 10:
Top off with club soda
---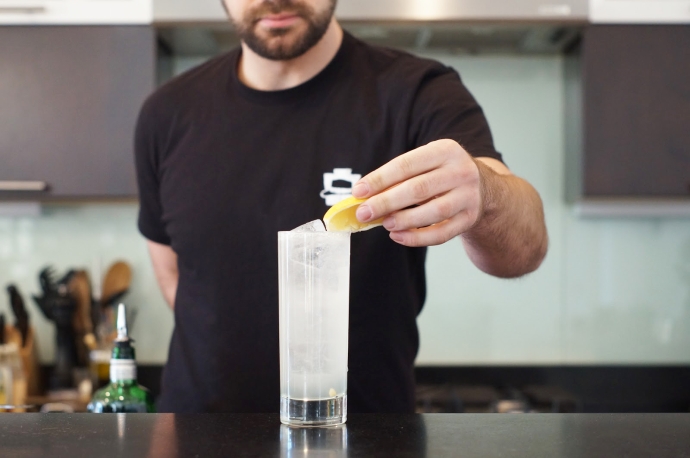 Step 10 of 10:
Garnish with lemon wedge and enjoy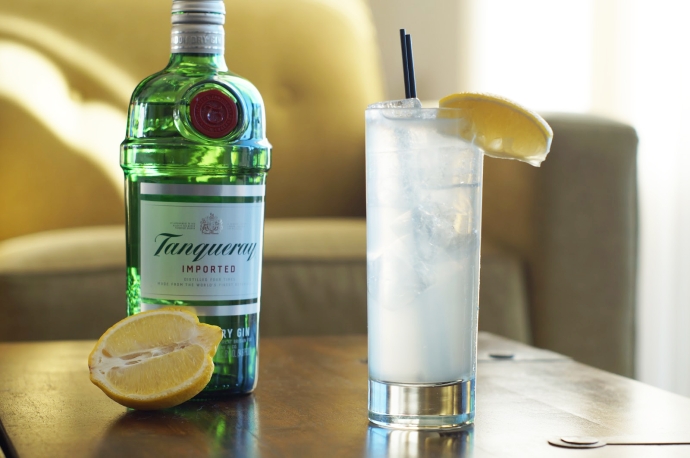 Photos by The Drink Nation
Tags:
Cocktails
,
Education
Recent Articles

Feedback
How are we doing? Tell us what you like or don't like and how we can improve. We would love to hear your thoughts!