Where to Drink Spring Cocktails in Baltimore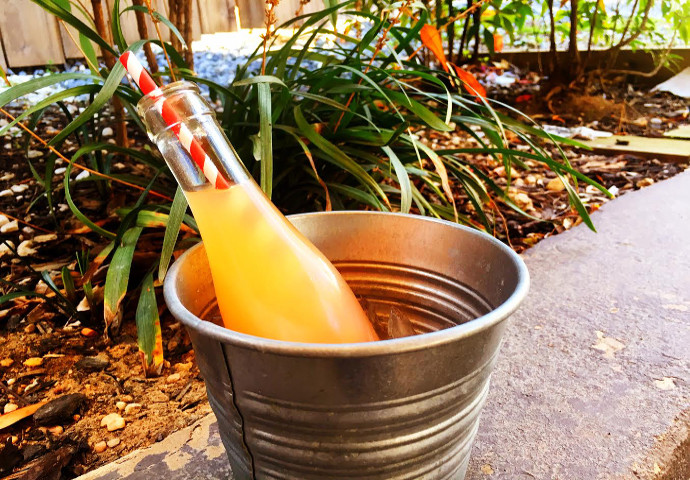 It's finally time to get our spring drinking on. We rounded up more than a few of our favorites, and if you make it all the way through these before we get the summer list out, we commend you! Feel free to tag us as you do so on Twitter and FB. Pictures or it never happened, right?


Blue Pit BBQ & Whiskey

Horse racing and drinking both have strong roots in Baltimore, and Blue Pit is raising its glass to both with its newest spring cocktail.
Off to the Races (Four Roses Bourbon, rhubarb & strawberry syrup, rhubarb bitters)
Cunningham's
Just outside of the city in Towson, Cunningham's is showing how brown liquor can transition from winter to spring with class and ease.
The Triple Crown (Four Roses Bourbon, wildflower honey, grapefruit, lemon, hops)
Wit & Wisdom
While it's almost time for fruity patio cocktails at this waterfront spot, it's not yet time to leave behind complex mixes of whiskey (or high quality rum) and interesting liqueurs.
Harbor View (Bulleit, Dolin Blanc, Cynar, sparkling wine)
The Daiquiri (Flor de caña, lime, Wray and Nephew, sugar)
B&O American Brasserie
This classy Midtown space is channeling spring in multiple cocktails with flavors from chamomil and lavender to dandelion and jasmine.
The Jazzman (Barsol Pisco, Lillet Rosé, Jasmine Syrup, Lemon, Egg)
Learning to Fly (Aviation Gin, Benedictine, Lemon, Liqueur de Violette)
Bay of Bengal (Lustau Fino, Dolin Dry Vermouth, Chamomile Grappa Liqueur)
Purple Rain (Lavender Infused Novo Fogo Cachaca, Lemon, Honey-Apple Shrub)
The Dandy Lion (Clear Creek Brandy, Royal Combier, Dandelion Tea, Lemon, Jack Rudy Tonic, Soda)
Brew House No. 16
While this spot is best known for its beers, Mt. Vernon's newest brewery mixed up some winter some warming winter cocktails during the chillier months. Their spring cocktails are equally seasonally appropriate.
Mocking Bird (Espolon Blanco Tequila, Aperol, Hellfire bitters, Agave Nectar, fresh lime juice, topped with fresh squeezed grapefruit)
Pineapple Swizzle (Picaroon White Rum, pineapple/rosemary 'cello, fresh lemon juice, topped with pineapple juice)
Bitter Bluebird (Coldwater Blueberry Vodka, limoncello, fresh lemon juice, egg whites, and garnished with preserved lemon)
Raspberry Negroni (Dorothy Parker Gin, Campari, Italian sweet Vermouth, muddled with raspberries and thyme, garnished with a raspberry and preserved lemon)
Lady Day (St. Germain topped with Castellar Cava, garnished with cherry)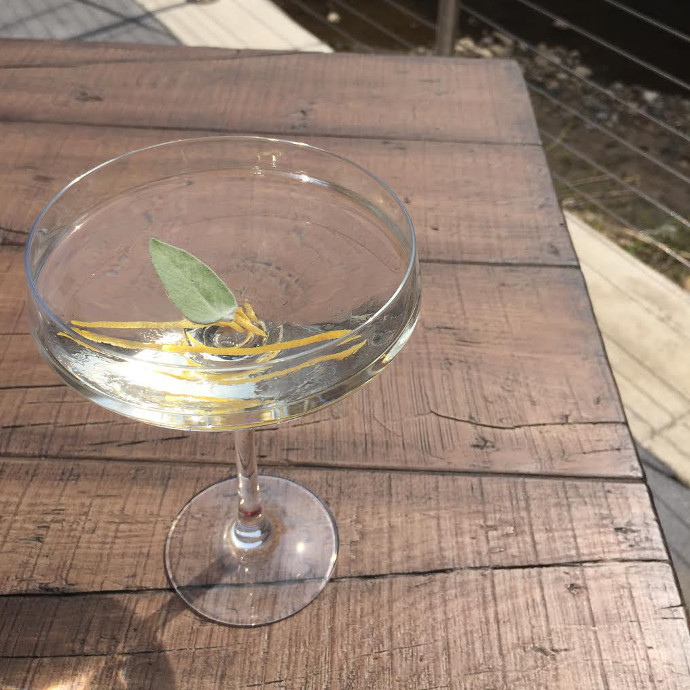 Cosima
This new Italian-focused spot in Woodberry serves vibrant and botanical cocktails to complement the season.
Venticello (Lucano amaro, Fever Tree ginger beer, lime)
Santo Bianco (St George's vodka, Bitterman's Elemakule Tiki bitters, Contratto dry vermouth)
This cozy space in Hampden/Woodberry is an ideal spot to hunker down with cocktails during the chilly months, but their newest cocktails are on point for sipping in the warmer temps as well.
Hanky Panky (Cold River Gin, Dolin Sweet Vermouth, House Grapefruit-Juniper Berry Shrub, and Cardamaro)
The Golden Mule (St. George Green Chile Vodka, Aperol, Pineapple Juice, Lime Juice, Cucumber Juice, and Housemade Ginger Beer)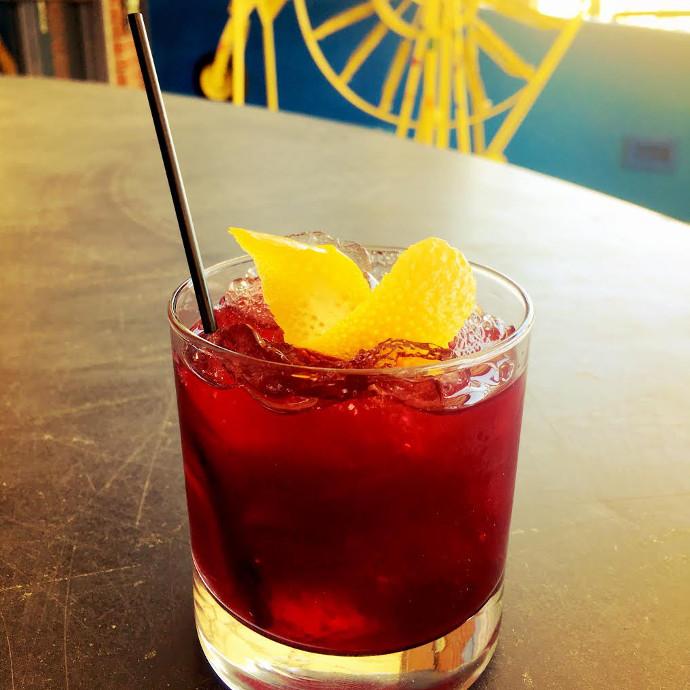 Encantada
This restaurant at the AVAM is known for its vegetarian/vegan friendly menu, and their love of fruits and vegetables spills over to the bar as well, making it a perfect place for spring drinks.
We Got the Beets (Manatawny Still Works Gin, Campari, Pomegranate Juice, and Fresh Beet Juice)
Tiki Tacky (Koloa Coconut Rum, Fresh Carrot Juice, Lemon Juice, Fresh Squeezed Orange Juice, and Housemade Ginger Beer)
Pretty Lil Peach (Tito's Vokda, G.E Massenez Creme de Peche, Guava Nectar, Lime Juice, Brown Sugar-Cinnamon Syrup)
Nickel Taphouse
This Mt. Washington spot is as ideal for brunch as it is for happy hour, and their cocktails are equally well-rounded.
Before the Dawn (El Dorado 8yr Rum, Illegal Mezcal, Jalapeno Simple Syrup, Maraschino Liqueur, Pineapple, Lime, and Wigle Mole Bitters)
Boathouse Canton
Boathouse is known as one of the best spots on the southeast side of Baltimore to take in both drinks and a gorgeous view. Their newest crush drinks are the best way to celebrate spring on the waterfront.
Pineapple Crush (Pureed pineapple, Smirnoff Pineapple, club soda)
Rusty Scupper
With its sprawling view of the harbor, Rusty Scupper has one of the best waterfront views in the city, making it the ideal spot to take in both the sunset itself and their tropical Scupper Sunset cocktail.
Scupper Sunset
1 oz Malibu Coconut
1 oz Malibu Passion Fruit
.5 oz Hiriam Walker Peach Schnapps
.5 oz Hiriam Walker Triple Sec
9 oz Orange Juice
3 oz Pineapple Juice
.15 oz Splash of Grenadine


Opening in May in Brewer's Hills, Gunther & Co. will be featuring a variety of seasonal cocktails. While they're not open just yet, we couldn't help but feature this very punny beverage which will be on the menu upon opening. They were generous enough to offer the full recipe, so you can make it now if you can't wait until they open.

Rye'n Gosling
Over ice in a mixing glass, start with two dashes of Scrappy's black lemon bitters. Next, 1 1/14 oz of Old Overholt rye whiskey goes in the glass. Follow that with 1/2 oz of Goslings Dark rum. Continue with 3/4 oz of Meletti Amaro. Finish with 1/2 oz of agave simple. Stir to chill. Strain into a coupe glass. Garnish with a flaming lemon zest.
1 1/4 oz old overholt
1/2 oz Goslings dark
3/4 oz Meletti amaro
1/2 oz agave simple
2 dashes black lemon bitters
Stir over ice
Strain into coup glass
Flamed lemon
Photos via Encantada
Tags:
Cocktails
Recent Articles

Feedback
How are we doing? Tell us what you like or don't like and how we can improve. We would love to hear your thoughts!