Great Spots to Day Drink in Baltimore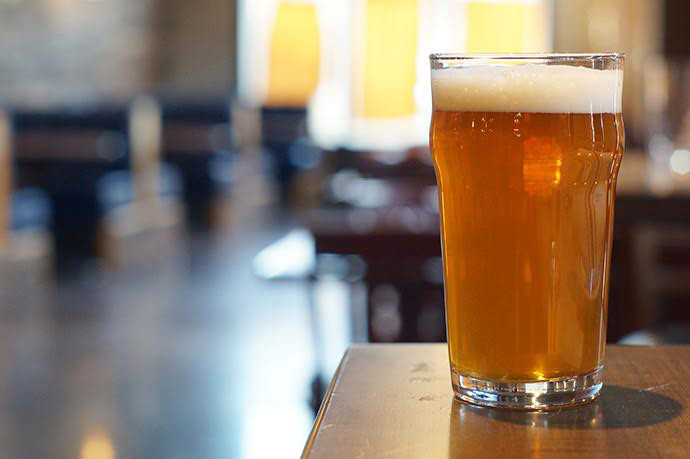 While the Sunday Funday trend has taken hold, we here at Drink Baltimore contend that there is no day or time that's off limits for day drinking. Here's a list of our current favorite spots to grab some cold ones while the sun shines.
This spot on the edge of both Fell's Point and Canton is one of the best spots to slowly sip some Natty, or to go full force and start early with the crushes. The bartenders are friendly, the food is solid (their website is "Baltimore's Best Wings" for a reason), and you can grab an outdoor people-watching seat or settle in at the inside bar. (2100 Fleet St.; 410-327-5477)
The Horse You Came In On
Really, if you're going to exercise your vices anywhere in Baltimore, it should be at the last bar in which Edgar Allan Poe was seen before his untimely death. This spot is known for whiskey and music and is best enjoyed during the day before the nighttime crowds get a little crazy. (1626 Thames St,; 410-327-8111)
Nick's Fish House
Typically, when we day drink, we like to hunker down in places where we might be less likely to be noticed sipping before 5. However, Nick's Fish House is off the beaten path enough that our co-workers may not happen upon us on our "sick day," but we can still sit on the water and drink our craft brews and crushes. After all, all that vitamin C in those Orange Crushes is good for us, right? (2600 Insulator Dr.; 410-347-4123)
Venice Tavern
This basement bar in Highlandtown, with the same ownership as Hudson Street Stackhouse, is one of the neighborhood's treasures. Opening at 8 AM, this divey spot is the perfect hideaway for daytime drinking with the most pleasant bartenders and a quality selection of brews. (339 S Conkling St.)
Knotty Pine
While you'll have to wait until 2 PM for this corner Brewer's Hill spot to open (as opposed to the earlier openings in the rest of the listings), it's worth the wait. With craft beers on tap and a small but quality wine selection, this space also offers some of the best bar food at the cheapest of prices. Burgers, wings, and quesadillas are always on point, and their specials rival the other nearby spots in quality, creativity, and cost. (801 S Conkling St.; 410-534-9701)
Butts and Bettys
This Upper Fell's Point mainstay is a must for Baltimore day drinkers. There are pool tables and a jukebox as well as all the basic booze (and a few craft brews) for an afternoon of day drinking. (2200 Gough St.; 410-276-9186)
Gunther & Co.
If you're up for some fancy day drinking, Gunther is your spot. Grab craft brews, even craftier cocktails, or some vino either in the bar or in their gorgeous outdoor patio area. Their raw bar offers a wide variety of some of the best oysters we've had in Baltimore, but they offer a daytime menu as well. (3650 Toone St.; 443-869-6874)
Cat's Eye Pub
Why not settle in to the spot that offers music 365 days a year in Baltimore? Grab booze, listen to tunes. There are plenty of beers to choose from, but they mix a mean drink too. (1730 Thames St.; 410-276-9866)
Racer's
This dive bar, a little outside of the city proper, is one of the best places to hunker down for day drinking. Eat some peanuts, throw shells on the floor, and drink off their extensive list of available brews. And if you need to leave, but aren't done drinking? Pop next door for plenty of takeout booze. (7732 Harford Rd.; 410-665-6000)
These are a few of our favorite spots… for now! Catch up with us on Twitter or Facebook and let us know who else we should add to the list!
Photo via The Drink Nation
Recent Articles

Feedback
How are we doing? Tell us what you like or don't like and how we can improve. We would love to hear your thoughts!