Where to Drink With Your Dog in Baltimore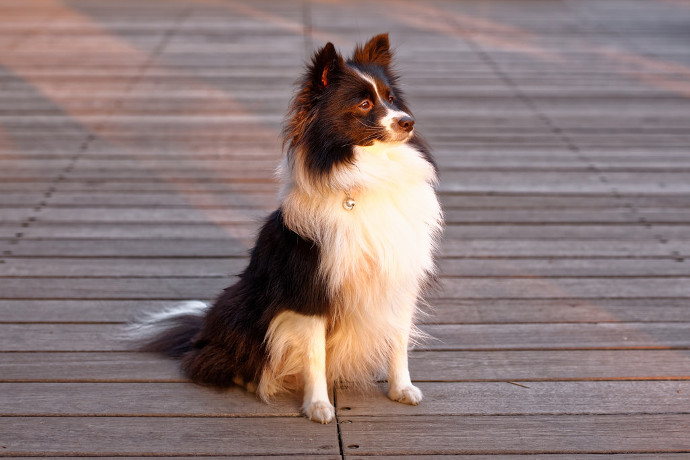 Sometimes drinking in Baltimore with your best friend means late night shots of Fireball, and a lot of regrets. Maybe it's time to choose another BFF to go out with? We're pretty sure your sweet pup won't lead you astray, so here are a few spots to enjoy with your other best friend.
Admiral's Cup
Pop down to this waterfront spot in Fell's Point to swill suds or sip their top-notch orange crushes for Drink With Your Dog events on Sundays. While the DWYD event just started this summer, get ready for it to continue into football season (and maybe a long baseball season?) with more specials and the promise of an upcoming outdoor television to watch the Baltimore birds with your pup. (1647 Thames St.; 410-534-5555)
Kooper's
This spot was named for the owners' dog, so there are few better spots on Thames Street to hunker down at an outside table with some brews and your best friend. Water bowls are always on the ready outside, and be prepared for passersby to ask to pet your pooch. (1702 Thames St.; 410-563-5423)
Regi's Bistro
This Fed Hill spot adores pets on the patio and features some of the heartiest soft shell crabs in town in addition to an incredible brunch menu and worthwhile nightly specials. (1002 Light St.; 410-539-7344)
Belvedere Square
The weekly live Friday concerts only last through the summer until September 2, but take advantage of the food and drink specials with your best buddy on a leash while you can. (529 E Belvedere Ave.; 410-323-2396)
V-No
Outdoor seats at this adorable wine bar/market on the water in Fell's Point are enviable. Affordable wine, inexpensive small plates, and a place to take the pooch are all checks on our list, but the added flavor on weekend nights of people watching - including, especially, the adults climbing off of the bring-your-own-grog pirate ship - are an added bonus. (905 S. Ann St.; 410-342-8466)
BoatHouse Canton
This spot on Canton's waterfront sports one of the best views in the city, and their outdoor Dockbar, with lounge seating as well as a comfy bar area, is dog-friendly. As football season rolls in, it's one of the few spots in the city to take in the game and the booze on the waterfront with your leashed buddy by your side. (2809 Boston St.; 410-773-9795)
Looney's
This Canton corner mainstay with one of the most affordable happy hours in town is also furry-friendly. Grabbing cheap beers and bites at the outside tables with your new little Labrador might get you more swipe-rights than you'll ever get with that profile pic. (2900 O'Donnell St.; 410-675-9235)
City Cafe
Get coffee or drinks, brunch or dinner, but this Mt. Vernon spot is one of the best in the neighborhood for dining with your best furry friend outside. (1001 Cathedral St.; 410-539-4252)
We adore cute pet pics anytime, but especially while you're out having drinks with them! Tweet to us while you're tippling, drop us a note on FB while you're at these spots, or tag our local writer, @jlwriterbmore, on Instagram while you're drinking with your dog.
Photo via Flickr user llee_wu
Recent Articles

Feedback
How are we doing? Tell us what you like or don't like and how we can improve. We would love to hear your thoughts!