Scientists Discover Lager Beer May Not Have Originated in Germany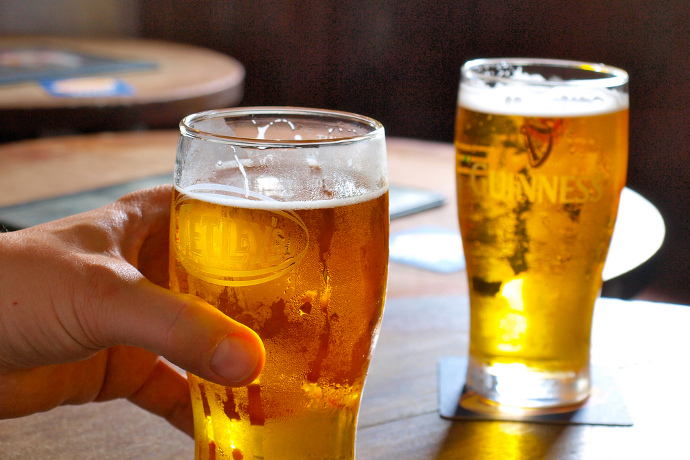 Just in time for Oktoberfest in Germany, scientists may have discovered that the lager style of beer may have originated in South America.
The clue for scientists was 1,000 year-old pottery remains that were found in forests near the Chila-Argentina border,
reported NBC News
. Genetic tests revealed that the artifacts contained traces of the yeast Saccharomyces eubayanus, which is one of the two "lost parent" yeasts of lager beers. It is highly likely that these ceramics were used to make fermented drinks with vegetables.
Archaeologist Dr. Alberto Perez, who lead the excavation said: "This is the first archaeological evidence and earliest evidence of any kind of Saccharomyces eubayanus being used in alcohol production. Our findings confirm the historical presence of the yeast in this region and now we have confirmation of its use."
Lagers are brewed using a strain called Saccharomyces pastorianus, and scientists have known that this strain is made from two parent yeasts. This yeast found in South America allows the beer to ferment at cooler temperatures whereas the other parent yeast is a warm brewer. The cold-resistant yeast has never been found growing naturally in Europe.
So how did this South American yeast make its way to Bavaria? Germans have been making lagers since the 1400s, but the ceramics recently found dated 200 years earlier. Some theories suggest that the yeast may have traveled aboard traders ships or early lagers simply used different strains. Either way we're thankful—especially around this time of year—that the lager was invented, regardless of which continent can take credit for it.
Recent Articles

Feedback
How are we doing? Tell us what you like or don't like and how we can improve. We would love to hear your thoughts!