A Canadian Man is Suing an Airline for a Ridiculous Champagne-Related Reason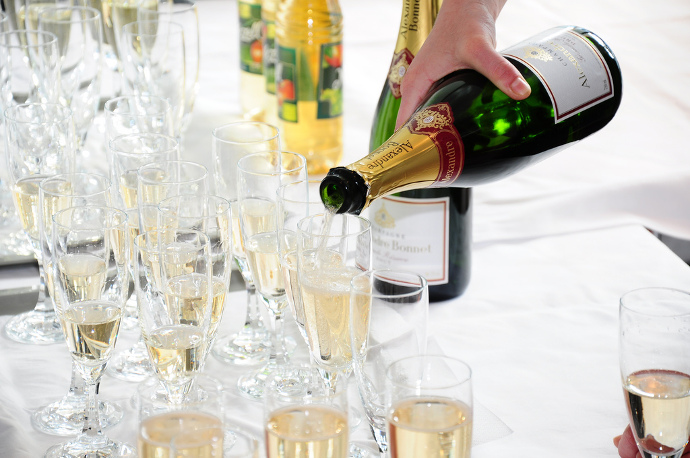 In incredibly stupid booze-related lawsuit news, Daniel MacDuff, who hails from Quebec and clearly fancies himself to be better than everyone else there, just sued Canadian airline Sunwing for promising "a complimentary Champagne toast" on a flight to Cuba and only delivering sparkling wine in plastic cups. He's filing a class action lawsuit and looking for punitive damages in addition to the difference in the cost of whatever sparkling wine the airline used and an actual glass of Champagne.
First of all, the main lesson here is "you get what you pay for." If you want an actual glass of Champagne that badly, maybe don't fly a budget airline that no one has ever heard of. I've flown in Canada more over the last 10 years than I've flown in America, and I've never heard of the airline. Also, who cares if it was served in plastic cups? A toast doesn't necessitate a certain type of glassware—you can toast in Yahtzee shakers if that's all you have on hand.
This guy is one of those assfaces who's trying to get something for nothing—simply suing because he somehow came up with a harebrained idea to try to make a quick buck. If a budget airline says you're getting Champagne and you get sparkling wine, it's close enough. Because even though Champagne is a proper term with specific qualifications, it's also like Kleenex or Band-Aid or Velcro: the brand name has become synonymous with the product.
If he's awarded anything for this lawsuit, I hope it's a slap in the face with a real bottle of Champagne.
Recent Articles

Feedback
How are we doing? Tell us what you like or don't like and how we can improve. We would love to hear your thoughts!