Baltimore's Best Gin Bars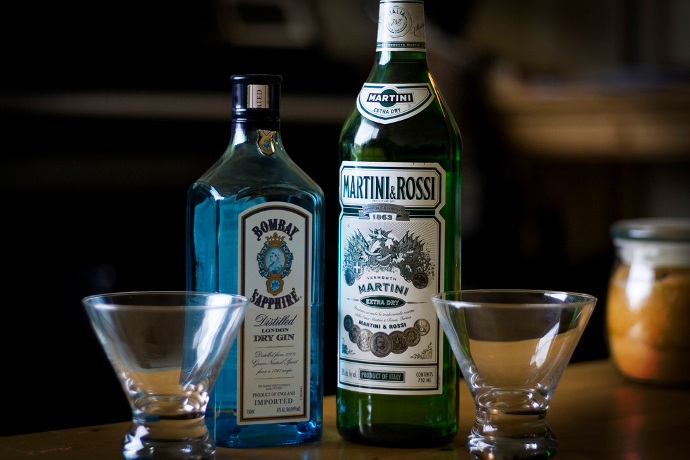 Not long ago, Snoop Dogg, Warren G, Michael Voltaggio, Kim Kaechele, and Kendall Coleman together broke the world record for making the largest "paradise drink" (as defined by the Guinness organization). It was, specifically,
gin and juice
. While we wish we could've gotten in on that, we instead used it as inspiration to source some spots in Baltimore to go to get laid back with the botanical spirit.
Brendan Dorr, Founder and President of the Baltimore Bartenders' Guild, is also the lead bartender at B&O. For years, Dorr has been shaking and stirring creative cocktails at B&O with a variety of spirits, but a rendition of the historical Baltimore-based Belvedere at one of Dorr's Forgotten Cocktail Club events was striking enough to catch the eyes of the local authors of Forgotten Maryland Cocktails: A History of Drinking in the Free State, mentioned
here
. Whether it's a classic like the Belvedere, or a new riff with gin, Dorr and his team are sure to deliver.
(2 N Charles St; 443-692-6172)
This classy Cross Street bar has a lengthy list of crafty cocktails featuring numerous spirits. However, they highlight gin in a handful, with an eye toward pleasing a variety of palates. Their Stone Ground is made with a privately selected Vermont barrel-aged Tomcat Gin and is described as "a gin cocktail for manhattan lovers" with both bittersweet and herbal notes, while the Pinkies Up is refreshing and citrus-focused. (31 E Cross St; 443-438-4039)
The previously mentioned Belvedere cocktail hails from this bar in the Belvedere hotel. However, this bar named for the bird that let imbibers know when it was safe to sip during the prohibition era still serves solid spirits. It's safe to say they'll likely serve up a quality Belvedere, but in addition, their Negroni utilizes locally made BWC gin, and their Pardon My French, using Van Gogh Gin is a refreshing sip. (1 E Chase St; 410-347-0888)
While the name of this Fells Point prohibition-era styled bar speaks to its basis in whiskey, their treatment of gin is equally interesting. The cocktail program, with Perez Klebahn at the helm, is pure artwork as you can see on their
Facebook page
. The gin-based "Corpse Reviver" (which also incorporates absinthe, amaro, and citrus) is one good way to end a hangover… or start a new one?
(1629 Thames St; 443-438-3455)
This mid-town spot serves up global cuisine in swanky surrounds but with a down to earth attitude. Their bar immediately started serving locally produced Shot Tower Gin from Baltimore Whiskey Company upon opening. We may be a bit biased, but this Baltimore-based distillery produces some of the best gin our palates have been blessed to taste, so it's fairly certain that any gin-based cocktail here is going to please. (924 N Charles St; 443-447-7878)
Recent Articles

Feedback
How are we doing? Tell us what you like or don't like and how we can improve. We would love to hear your thoughts!