Soju For You!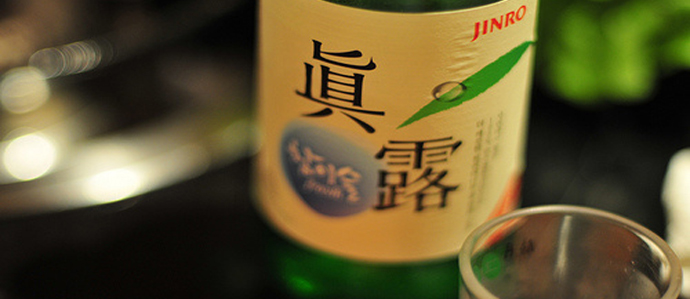 Not long ago, we examined a delicious beverage called mead as part of an ongoing project to try liquors from all around the world. This week, we're going to tackle soju.
Soju is a distilled beverage native to Korea, and often is compared to a sweet vodka. Traditionally made from rice, soju can also be made from a number of other starches as well. Despite it just making its way into more popular American markets, it's a suprisingly easy easy find in Philadelphia (we found some at the Wine & Spirits Shop around 5th and Pine, just across from the Superfresh). Soju remains one of the most popular beverages in Korea today. More than 3 billion bottles were consumed in South Korea in 2004, and in 2006 it was estimated that the average adult Korean had consumed 90 bottles of soju during that year.
90? Wow.
Soju typically rests anywhere from 18% to around 45%, and usually makes for a good night of drinkin'. Track some down and tell us about your experience at info@philly.thedrinknation.com!

---
Related Articles:
Recent Articles

Feedback
How are we doing? Tell us what you like or don't like and how we can improve. We would love to hear your thoughts!