No Wheat? No Sweat: 9 Gluten-Free Beers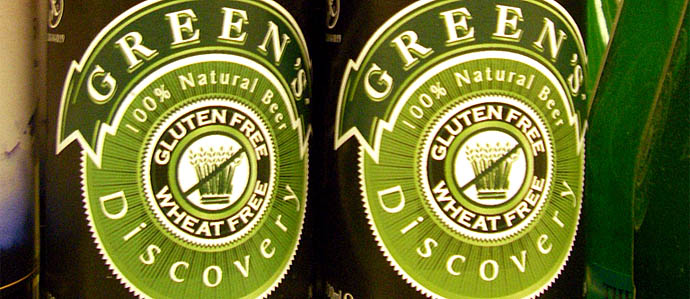 Gluten-free. It's a phrase you've probably heard a lot in reference to everything from bread, to cereal, to salad dressing and processed lunch meats. For those following this type of diet, either because of gluten allergies or personal choice, finding a cold, refreshing beer may have seemed nearly impossible until just recently. Earlier this week, we reviewed Dogfish Head's first entrance into this market, Tweason'ale. Luckily, there's been a surge in this new niche market of late, and we've found a number of other brews that should help make this type of diet a bit easier.
Redbridge: Made by Anheuser-Busch, this is a sorghum-based beer that tastes lighter, and slightly sweeter than beer made with wheat or barely. According to Redbridge's website, this lager is "rich and full-bodied" with a "well-balanced, moderately hopped taste." While not the most exciting choice, it's definitely the one you'll find most often (4.8% ABV).
New Grist: This one comes from Lakefront Brewery. Highly carbonated with an aroma of apples and lemon zest, the taste is mostly fruit (it's often described as very cider-ish) and some sourness. New Grist has been honored with both Gold (2006) and Silver (2007, 2008, 2011) medals at the Great American Beer Festival (5.7% ABV).
Green's Gluten Free Beers: These beers are inspired by strong European beers and are brewed with a highly secret recipe. The result? Strong body, crisp taste, and refreshing flavors (Endeavor 7% ABV, Mission 6% ABV, Quest 8.5% ABV, Pathfinder 7% ABV).
Ramapo Valley Brewery: In addition to being gluten-free, Ramapo Valley's Honey Beer is also certified Kosher (as are all their beers). Amber honey is the main fermentable, and molasses is used for flavor, nutrients, and color. Add in Noble hops, and you've got a nice balance of sweetness and bitterness (5.2% ABV).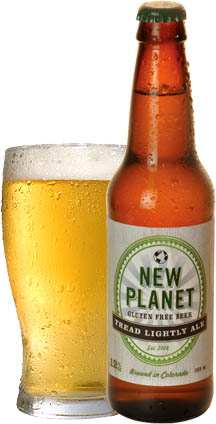 New Planet: New Planet offers a number of gluten-free beers, including 3R Raspberry Ale , Tread Lightly Ale, and Off Grid Pale Ale. In addition to striving to make great tasting gluten-free ales, New Planet tries to leave as little a footprint as possible, and donates a portion of their proceeds to environmental efforts (All 5% ABV).
O'Brien Beer: Based out of Australia, O'Brien Brewery offers a variety of gluten-free beers, including a Pale Ale, Premium Lager, and Brown Ale (all of which come in at 4.5% ABV) and Natural Light (coming in at only 2.7% ABV). Taste-testers have reviewed these as good as or better than some traditional beers.
Estrella Damm Daura: 2011 was a good year for Estrella Damm Daura: it took home a Gold Medal at the World Beer Championships, a Gold Medal at the International Beer Challenge, and World's Best Gluten-free Lager Award at the World Beer Awards. Sounds like this is one serious contender for a place in your gluten-free fridge (5.4% ABV).
Hambleton Ales: Brewed since 2005, this beer has the distinction of being the first British gluten-free beer. Reviewers of this beer like that the aftertaste isn't as sweet as many other gluten-free beers. There's a lager and an ale to meet different your taste needs (Toleration 4.8% ABV).
St. Peter's Sorghum: This light amber beer has a pleasing aroma and nice (read: clean) finish. While not very hoppy (it's no IPA), the taste of the American Amarillo hops does come through, making this a favorite among gluten-free beer lovers (4.2% ABV).
Top photo via Flickr user mars-hill
Recent Articles

Feedback
How are we doing? Tell us what you like or don't like and how we can improve. We would love to hear your thoughts!