Leap Day Drinking Events in Baltimore, February 29, 2012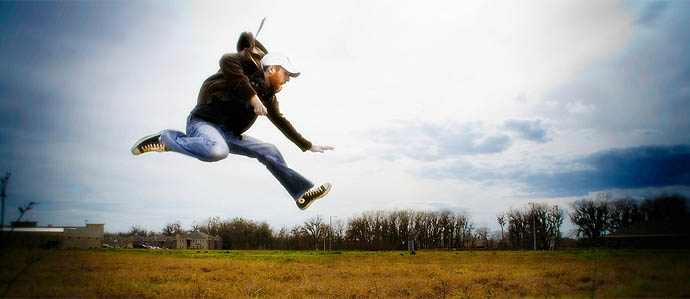 Oh, silly Earth. Instead of taking a nice, round 365 days to revolve around the sun, our planet lags a bit, actually making the complete circle in 365¼ days. To keep our calendar in tune with that asymmetrical fact, we have Leap Year, and every four years (or so), February 29 makes an appearance. Clearly, Leap Day is special, and deserves celebrating with a drink! There's even a special Untappd badge for the occasion. Check out our rundown of shenanigans and events taking place tonight.
Stillwater Kopstootje and Bols Genever Shot
Where: Alewife (21 N. Eutaw Street)
When: 8 PM
What: Celebrate the Dutch tradition of kopstootje (a beer and a shot of genever) with Stillwater Artisinal Ales' latest: Kopstootje

Leap Day Happy Hour & Mike's Birthday Celebration
Where: Overlea Station (6900 Belair Rd.)
When: 1–7 PM happy hour; 7 PM–close birthday celebration
What: At happy hour, find $1.50 domestics, $2.25 rail drinks and $3.25 imports/crafts. Then, after 7 PM, enjoy two-for-$2.90 domestics and 29-cent wings

Leap Day Happy Hour & Facebook Deal of the Day
Where: B&O American Brasserie (2 North Charles St.)
When: 4-7 PM happy hour
What: Happy hour features 29-cent Natty Bohs and 29-cent housemade pretzels with stout cheddar. Check in on Facebook for dinner with two or more people and receive 29% off your entire check.

Leap Day Shenanigans
Where: Dead End Saloon (935 Fell St.)
When: All evening
What: If you're a "leaper" (born on February 29), get a free birthday cocktail

Leap Day Wine Dinner
Where: Blue Hill Tavern (938 S. Conkling St.)
Price: $59
What: Four-course dinner with wine pairings
Photo via Flickr user Stephen Poff
Event Date: 02/29
Event Time: Various Times
Location: Various Bars
Price: Varies

Recent Articles

Feedback
How are we doing? Tell us what you like or don't like and how we can improve. We would love to hear your thoughts!