Spirits Review: Twenty 2 Vodka, A Love Story
The crisp taste of Maine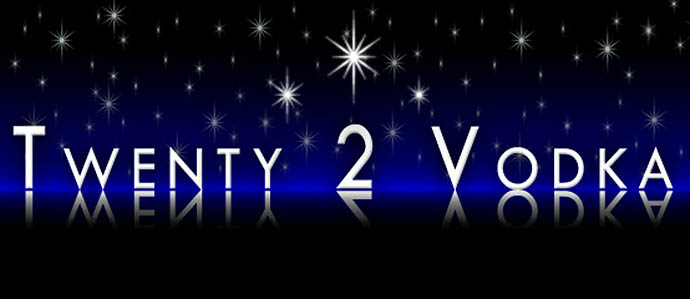 Unlike most liquors, Twenty 2 Vodka started with a love story. Its founders, Jessica Jewell and Scott Galbiati, met in college at Rensselaer Polytechnic Institute, where they spent their free time dreaming about building a micro-distillery. After they graduated and got married in 2006, they began to make their dream a reality by founding and building the Northern Maine Distilling Company. In 2008, Jessica started working on perfecting small batches of corn vodka as the Master Distiller, something few women can call themselves.



Twenty 2 Vodka is micro distilled in custom designed 50 gallon pot stills crafted locally with American made materials. Vodka neutrality is very important to Jessica and Scott and to achieve this, they use special processes to remove the heads (low boiler alcohols that are a byproduct of fermentation) and tails (fusel oils leftover from distillation), using just the "heart" of the batch for bottling. After distillation, fresh Maine water is used to bring the spirit to 80 proof.

The vodka is then individually cold filtered through activated charcoal until a tasting panel declares it better tasting than the last batch in addition to two other brands of vodka. Each bottle is then labeled, inspected, and numbered by hand. Twenty 2 Vodka has won numerous awards, most recently winning Double Gold at the prestigious San Francisco World Spirits Competition in March 2012.

You can almost taste the care and precision that went into crafting this spirit. The vodka pours clear and the first sip comes off crisp and clean, with perhaps a touch of citrus notes on the nose. The finish is smooth and light, without much burn and no aftertaste. For a small American micro-distillery that has only been producing vodka for 3 years, this is a very impressive effort. Jessica has also hinted at trying to produce potato vodka at some point in the future.

Twenty 2 is currently available via Shoppers Vineyard (for in-store pickup), but look for and expanding distribution as acclaim grows. A great way to enjoy the vodka is in this classic summer cocktail:

Moscow Mule

2 oz. Twenty 2 Vodka
½ oz. fresh lime juice
4 oz. Reed's Ginger Beer
lime wedge for garnish

Pour vodka and lime juice in an ice-filled highball glass and top with ginger beer. Stir vigorously and garnish with the lime wedge.
Jen Killius is the co-founder of Homespeakeasy
Recent Articles

Feedback
How are we doing? Tell us what you like or don't like and how we can improve. We would love to hear your thoughts!