Spirits Review: The Striking Tequilas of Clase Azul
Beauty that's more than bottle-deep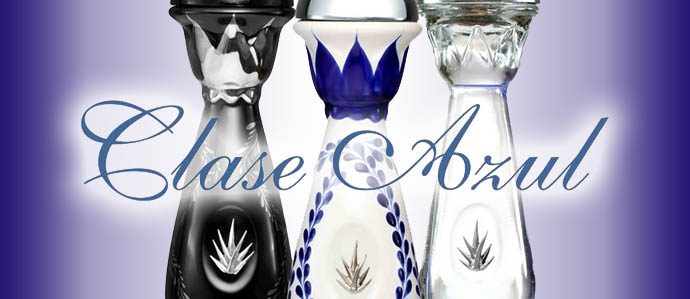 The first thing you'll notice about Clase Azul tequilas is their striking bottles. Beautiful, unique, and… well, suggestive of certain body parts, these high-end plata and reposado tequilas certainly stand out. Produced and bottled in the Jesus Maria region of Jalisco, Mexico, these spirits have won several gold medals in various competitions, most notably in 2006 in the San Francisco World Spirits Competition.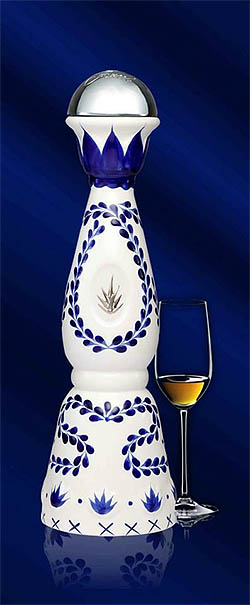 Clase Azul tequilas are made from nine-year-old organic agave at peak maturation. Once harvested, master distiller Arturo Lomeli slowcooks the agave in brick ovens, then adds a special yeast strain during fermentation that gives the tequila a unique flavor. Next, it is distilled three times in large copper pot stills and then is either filtered with water and bottled (for the plata tequila) or aged for at least eight months in charred oak barrels (for the reposado tequila).
But sexy bottles and gold medals aside, does this tequila stand up to the hype? The plata is a clear blanco tequila that has a slight upfront burn but finishes smooth with notes of peppery vanilla and a hint of nuttiness. This is a somewhat unusual tasting tequila, swapping the usual tang and earthy flavors for a subtle sweetness, one that makes for very interesting and inventive cocktails.
Likewise, the reposado tequila has a very unique taste, perhaps the result of that secret yeast strain added during distillation. This is truly a glorious spirit. It's rich and round and goes down warm and smooth. The flavors are complex; the vanilla and pepper flavors are still present but more intense, along with a grassy aftertaste and buttery, medium body mouthfeel. This is definitely a tequila for savoring on its own, like you might a fine scotch or cognac.
Should you spot a bottle, do yourself a favor and splurge on these delicious showpiece tequilas. Clase Azul Plata and Reposado are currently available online at Bevmo as well as in 17 states around the U.S.
Photos via Clase Azul on Facebook
Recent Articles

Feedback
How are we doing? Tell us what you like or don't like and how we can improve. We would love to hear your thoughts!