Trend Spotting: Is Rum The New Bourbon?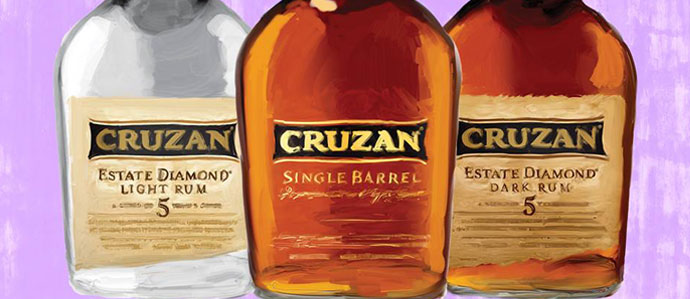 Within Baltimore, and far beyond the confines of the city, bourbon has been the drink of choice for those "in the know" for the last few years. Bourbon themed bars abound, and bourbon programs are the hot commodity to be found at the most well regarded watering holes. And while we do love bourbon as the winter warmer that it is, there are a lot of hints that there is a new kid on the block prepared to rival bourbon's spot as fan favorite for drinkers on the cutting edge of what's hot.
Even just a quick look at drink-centered pieces in everything from financial publications to personal expert blogs seems to reveal an emerging trend of rum consumption. Not only is the highly palatable liquor known for its tastiness in mixed drinks from tiki faves like the pina colada to any-weather beverages like the Dark and Stormy, as well as in newly created cocktails around town, rum is slowly making its debut as a solo star to be sipped neat like its trendy predecessor.
We recently had the chance to taste our way through a flight from one of the surprising members of this emerging trend, Cruzan. Previously known for their array of fun flavored rums like coconut, key lime and banana, Cruzan is getting serious with a high end distiller's collection, aged in ex-bourbon barrels for 5-12 years, and, until recently, was only served by the family in their own home in St. Croix. Here's a preview of what to expect from the varieties released this fall:
Cruzan Estate Diamond Light Rum
With vanilla and oak flavors, this light style is still best when served in mixed drinks. The advantage, however, is that the aging process has created a smoother than typical rum that can be used in cocktails in a way that allows the rum to shine in a spirit forward beverage, rather than be covered by an abundance of fruit or other flavors.
Cruzan Estate Diamond Dark Rum
With a flavor profile that exudes caramel, allspice, and nutmeg, this dark amber colored rum is aged 5+ years and is a balanced and smooth sipper for the fall. While Cruzan says it can be served neat or on the rocks, we couldn't bear the idea of interrupting the integrity of the taste with some ice. But, the choice is yours - we don't judge!
Cruzan Single Barrel Rum
This is the rum that might just replace your bourbon on a cold night hunkered down at the neighborhood bar or by the fire pit in your backyard. It's mellow and refined but has the necessary depth of a sippable dark liquor. Our favorite of the three, some bottles of this may be stocked in our home bars in the event last year's "polar vortex" returns… or there's a cold day with a name that ends in "y."
While we are all about the sippability of these new, high end rum varieties, we do still love the idea of making a quality cocktail with them as well. Here, Brendan Dorr, bartender at Charm City's own top notch B&O American Brasserie, shared with us some of his own rum-based creations.
Cruzan Charm City Crusta
1 1/4 parts Cruzan Aged Dark Rum
3/4 part Knob Creek Rye Bourbon
3/4 part Chamomile Grappa Liqueur
1 part Fresh Lemon Juice
3 Dashes Angostura Bitters
Shake all ingredients in a cocktail shaker with ice. Strain into a highball glass filled with ice and thickly rimmed with cinnamon sugar. Garnish with a lime peel.
Cruzan Autumn Elixir
1 part Cruzan Estate Diamond Dark Rum
3/4 part Pear Brandy
1/2 part Ramazzotti Amaro
1/2 part Lemon Juice
1/4 part Ginger Syrup
2 barspoons Apple Butter
Shake all ingredients with ice. Strain into a Nick and Nora glass (no Infinite Playlist required).
Garnish with fresh grated cinnamon and nutmeg.
Let us know your thoughts about this trend towards rum on Facebook or Twitter, and we'd love to hear your rum recommendations as well.
Photo via Cruzan
Tags:
Rum
,
Spirits
Recent Articles

Feedback
How are we doing? Tell us what you like or don't like and how we can improve. We would love to hear your thoughts!