Home Bar Project: How to Make a Whiskey Sour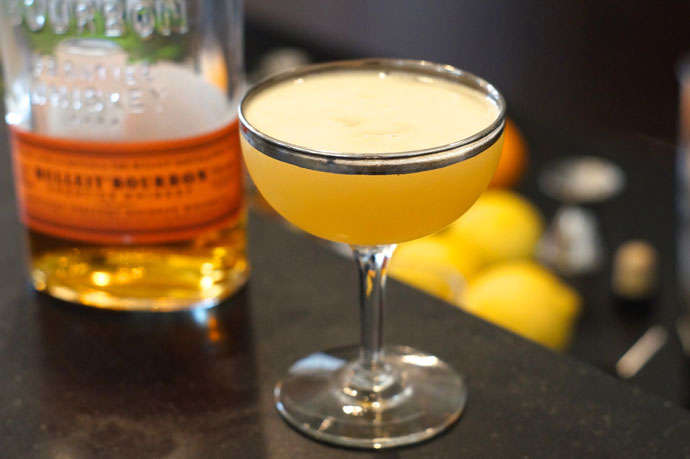 Have you ever dreamed of having an amazing home bar, filled with bottles you actually use and the tools you need to execute a fine crafted cocktail? Enter the Home Bar Project. Through this series we are going to take this challenge piece by piece. We'll teach you the proper techniques and make sure the spirits you purchase aren't collecting dust on your back bar.
About the instructor:
Dan Lan Hamm is a craft bartender at 1 Tippling Place in Philadelphia. He was Pennsylvania's winner of Bombay Sapphire and GQ's Most Imaginative Bartender Competition in 2014. He runs Spirit Forward, a cocktail-centric group which caters local events and provides educational workshops.
This week: How to Make a Whiskey Sour
The "sour" family of cocktails couldn't be simpler, but is still revered to this day as one of the tastiest styles of drinks out there. It consists of lemon juice and simple syrup with a healthy dose of alcohol, in this case bourbon. Basically, you are making a whiskey and lemonade but the end result is so much more. This week will round out a good chunk of your shopping list, here are the additions.
Tools you'll need:
28 oz large weighted shaker tin (here)
18 oz small weighted shaker tin (here)
Hawthorne strainer (here)
3/4 oz jigger (here) (or you can use the oxo measuring cup we recommended from last week)
Speed pourers - optional but make your life easier (here)
Ingredients:
Fresh lemon juice
Simple Syrup (instructions how to make it here)
Bourbon
---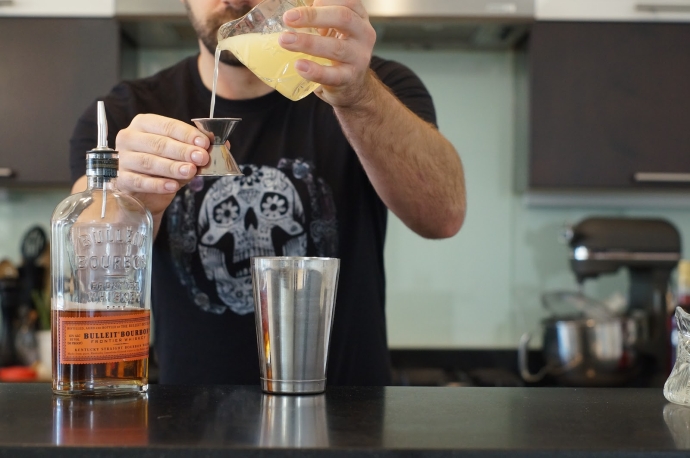 Step 1 of 6:
Measure 3/4 oz lemon juice (fresh only, absolutely no exceptions)
---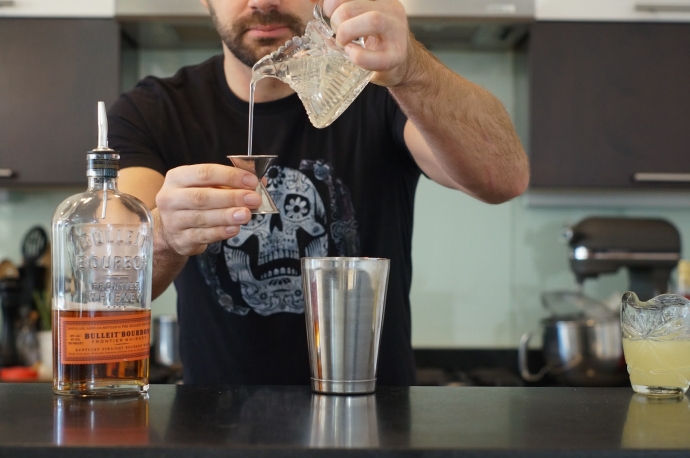 Step 2 of 6:
Measure 3/4 oz simple syrup
Tip: Simple syrup is just equal parts sugar and water, you don't necessarily need to boil the two together to combine. Very hot water from your tap will do just fine, though the boiling process does give a better consistency.
---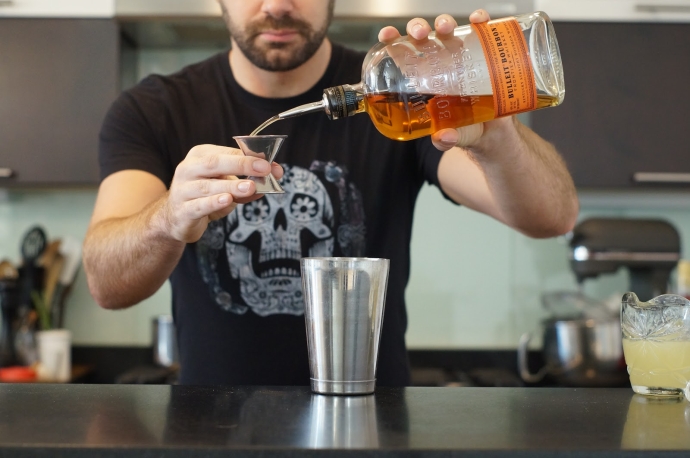 Step 3 of 6:
Measure 2 oz bourbon
---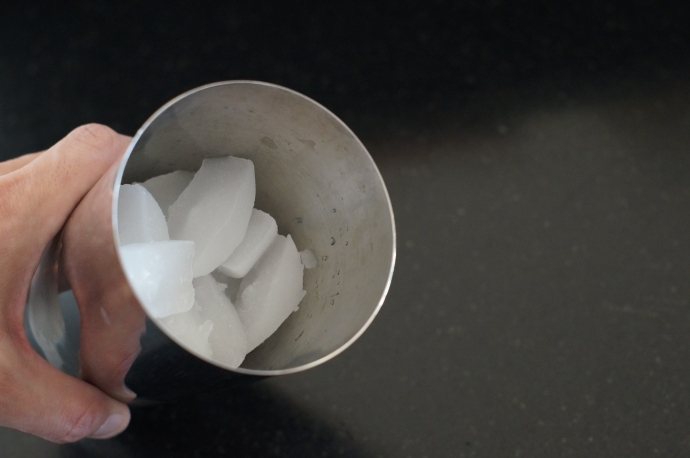 Step 4 of 6:
Fill large shaker 2/3 fulll with ice
Tip: Make sure to fill your shaker with ice right before you shake, no sooner, so that you don't accumulate excess melt-age. Ingredients go in small shaker. Ice goes in large shaker.
Pour ingredients into a large shaker.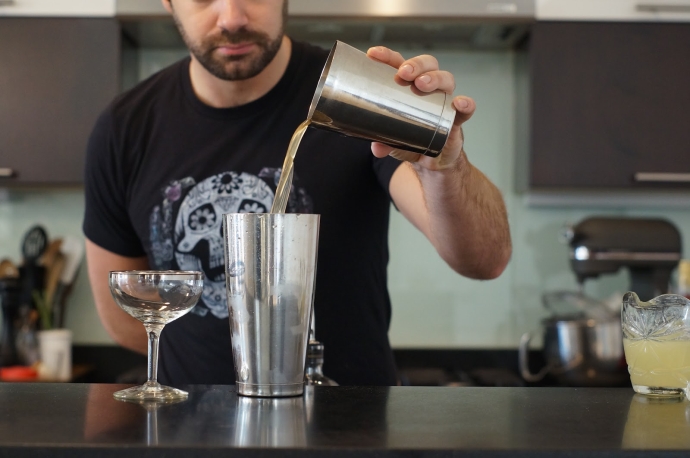 When sealing the shaker, be sure to have a straight line down the side. Use your hand to give the top of the shaker a good hard tap to seal the shaker.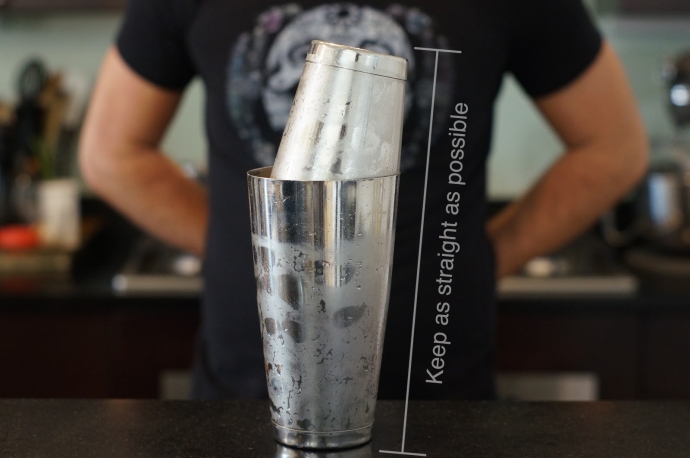 ---

Step 5 of 6:
Shake hard
Tip: When shaking, you generally know your drink is ready when your shaker is nice and frosty. This will take you at least 10 seconds. The harder the shake, the better!
Simply pop open the shaker by placing your thumb near the top and pushing your thumb to the side. The shaker should pop right open and break the seal.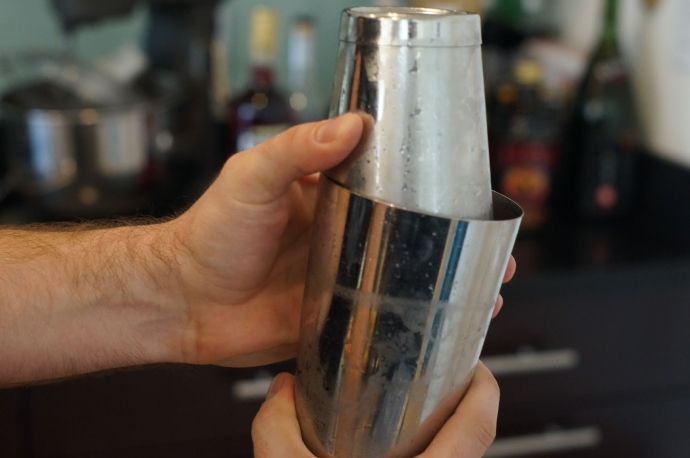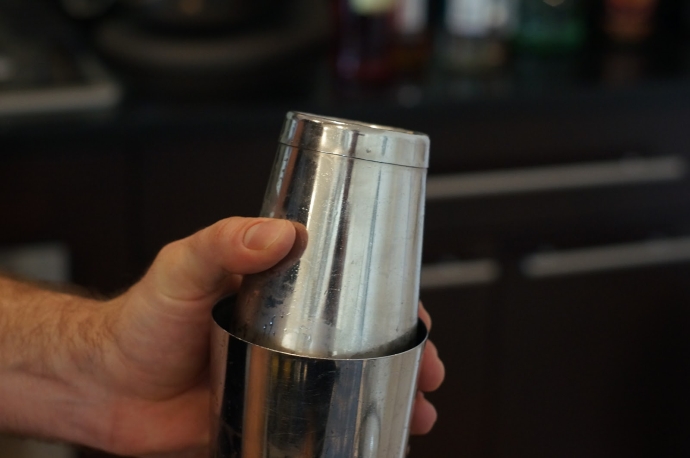 ---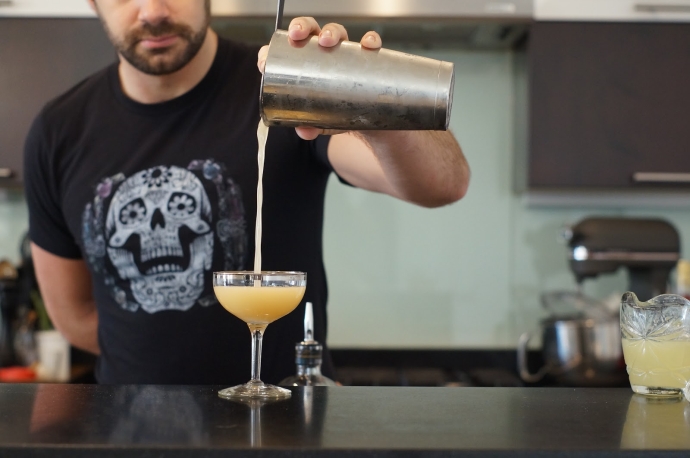 Step 6 of 6:
Strain into coupe glass. Use the Hawthorne strainer on top of the shaker and hold in place with your index finger while pouring.
Tip: You can use any type of stemmed martini glass for this, and you can find fancy coupes at your local thrift shop or vintage shop.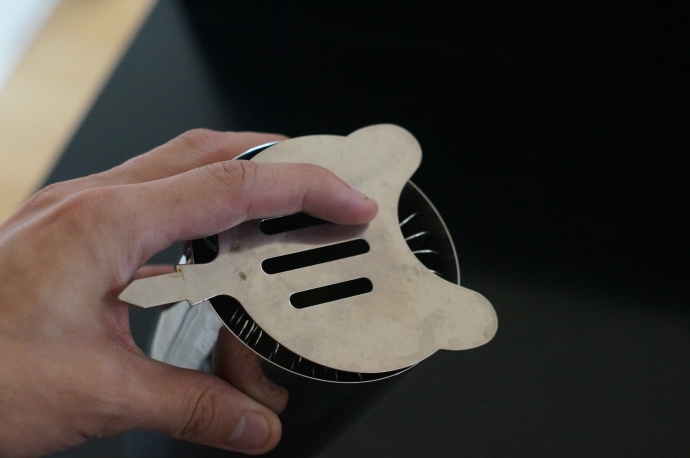 ---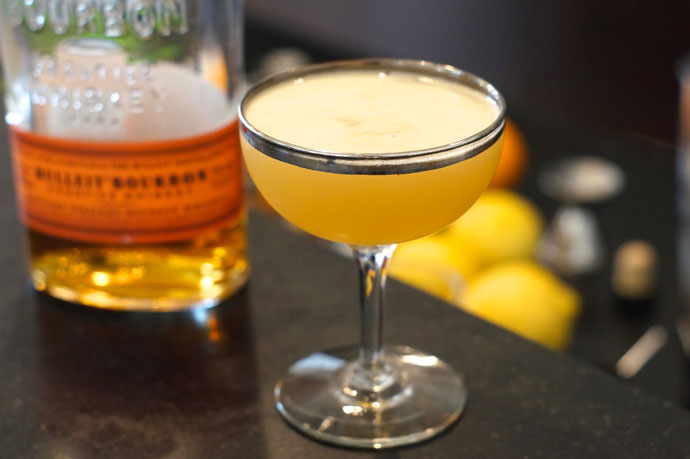 Enjoy!

Photos by The Drink Nation
Tags:
Bourbon
,
Cocktails
,
Education
,
Spirits
Recent Articles

Feedback
How are we doing? Tell us what you like or don't like and how we can improve. We would love to hear your thoughts!