Liquor Stores Open on Sundays in Baltimore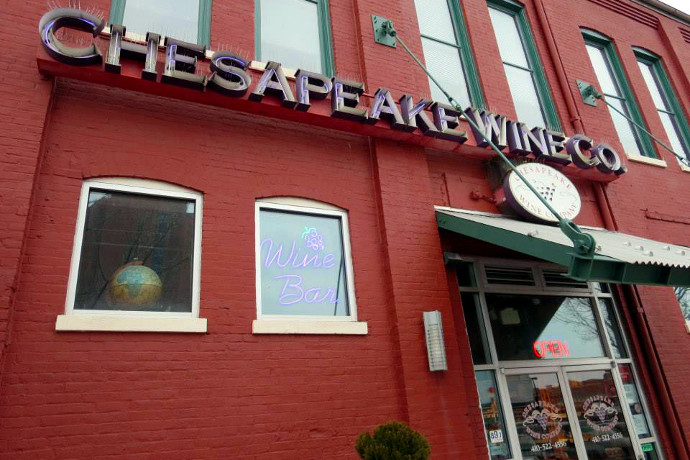 As surely many of you dear drinkers have found, antiquated blue laws prohibit widespread sales of booze on Sundays in Baltimore. As a result, not so many years ago, seeking out suds on Sunday meant finding the least seedy packaged good shop that stocked mostly overpriced domestic beer, magnums of low quality wine and fifths of cheap liquor worthy of drinking in its own brown paper bag. Fortunately, Charm City has gotten a little more charming, with an increased number of Sunday shops that are bound to make the day of rest even more, well... restful. Cheers!
The Wine Source
This Hampden shop, tucked away on Elm Avenue, is a destination point for one of the best selections of beer, wine and liquor in the city any day of the week, but we're particularly grateful they are open on Sundays from 11 AM to 7 PM. Even the boxed wine offerings are sizable, and it's one of the few city spots to offer individual bottles of beer for purchase. Growlers of local brews, in 32 oz or 64 oz options, are available at the front, and we'll admit we're in love with the specialty food section that has a more than substantial cheese selection and knowledgeable cheesemongers to guide buyers to find just the right pairing. (3601 Elm Ave.; 410-467-7777)
Harford Beverage Company
Located on Harford Road, attached to Racers' Cafe and open daily at 10 AM, Harford Beverage has been a popular Sunday shop for years. Count on finding the just-released craft beers here, along with popular wines and plenty of liquor. Bonus: Sidle up to the bar at Racers' and try hard-to-find bourbon and scotch, or sip over a dozen suds on tap and more by the bottle. (7732 Harford Rd.; 410-665-6000)

Chesapeake Wine Company
After grabbing your groceries, or sipping on Starbucks, mosey over to Chesapeake Wine in The Can Company to get your wine for the night. Owner Mitchell Pressman stocks the shop with interesting options maintaining an eye on both quality and value. Handwritten descriptions give buyers an intimate peek into the character of the wine from Pressman's perspective. The walls are lined with wine organized by region, but we prefer perusing the bins featured in the front. There's a small, yet high quality (we love that we can find Poland's Zywiec here), selection of beer in the fridge toward the back, and a decent array of liquor as well. The specialty food selection is worthy of gift-giving (try the pickles!), and the staff are happy to slice the artisanal cheeses to any weight, making it the perfect place to stock up for a wine and cheese night. Chesapeake Wine's Sunday hours are 11 AM–6 PM. (2400 Boston St. #112; 410-522-4556)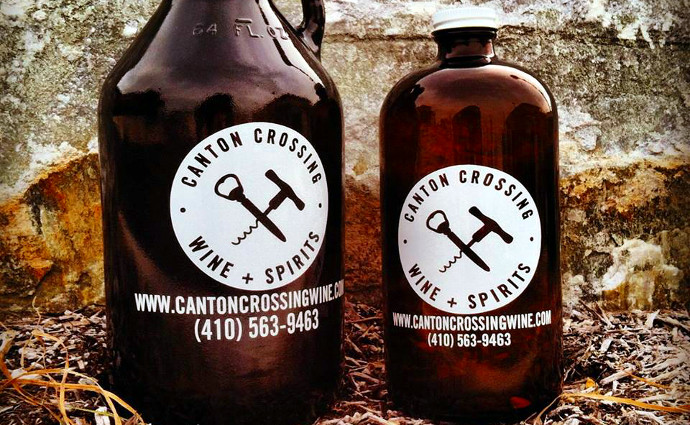 Canton Crossing Wine and Spirits
On the east side of town, this shop is located in the Canton Crossing Shopping Center, one of the few places where parking is not at a premium, and is open from 10 AM to 6 PM on Sundays. We are big fans of the organization of wine along the walls by price (one wall is labeled "Under $15," the other "Under $25") as well as by style, with labels like "light," "medium" and "full" accompanying brief descriptions from in-house staff, with pairing suggestions. Pricier bottles are available as well, and there are plenty of craft brews in six packs and large formats, as well. At least eight local beers are regularly on tap to try and to purchase in growlers, too. There's a litany of liquors to browse, but we're pretty hooked on the bourbon and whiskey selections. Pro Tip: If you're in the delivery area, this is a shop used by the Drizly app, meaning you can not only get your alcohol on Sunday - you can have it delivered too! (3831 Boston St.; 410-563-9463)
Aloha Liquors
We'll concede that the ambiance at Aloha Liquors is a little like those seedy shops we mentioned before, but this Charles Street mainstay, next to a sushi spot with the same name, offers a solid selection of wine and craft beer. A main draw is the wide assortment of Asian beer, sake and wine. This is, by some accounts, the best spot in Baltimore to locate hard to find Korean alcohol options like soju and makgeolli. Sunday hours here are from 12–11 PM. (1220 N Charles St.; 443-759-8531)
Bo Brooks Lighthouse Liquors
With over 800 beers in stock and a make-your-own-six-pack option, this Boston Street gem is the place to locate those hard-to-find brews and just-on-the-shelf seasonals. Constantly updating the wine selection, with a focus on value, vino is in no shortage at this spot either. Want whiskey? Lighthouse Liquors features tons of small batch, craft whiskey from at least 30 different states in addition to other obscure liquors, and the consistently friendly and knowledgeable staff can walk you through finding exactly what you want.
While there, hit up the deli for a sandwich, like the Yorkshire Triple Melt with roast beef, caramelized onions, horseradish sauce, honey mustard and melted cheddar or the Nina Simone on a baguette with chicken, bacon, red onion, barbecue sauce, chipotle mayo, havarti, and melted cheddar cheese. Stop by for a bite and a bottle anytime between 10 AM and 9 PM on Sundays. (2701 Lighthouse Point; 410-558-0390)
Bin 604
This award-winning shop was opened in 2001 by renowned sommelier Tony Foreman. After cruising through Whole Foods or brunching at Wit and Wisdom, pop in on Sundays from 11 AM–7 PM to choose from an expansive amount of reds, whites, rosés and sparkling wines. Helpful staff can guide you through the tall shelves of bottles, and the generous Bin Bucks rewards program will keep you coming back. (604 S Exeter St.; 410-576-0444)
Photos via Chesapeake Wine Co. and Canton Crossing Wine and Spirits
Tags:
Beer
,
Spirits
,
Wine
Recent Articles

Feedback
How are we doing? Tell us what you like or don't like and how we can improve. We would love to hear your thoughts!