Baltimore's 10 Hottest Bars of 2012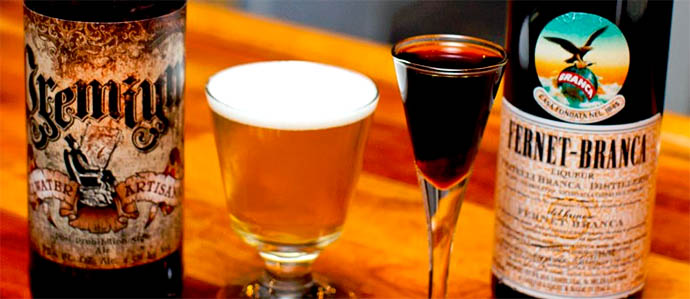 The drink and food-savvy, adventurous Baltimorean was thriving in 2012. Almost every neighborhood in Baltimore had a new bar, or restaurant with a superb drink menu, open in the past twelve months; the majority of which are thriving with positive reviews and recommendations. Here are ten of our favorites that you should add to your resolutions list to visit in 2013.

Adam's Eve: Located off of Canton Square, this gastropub is making waves with it's outstanding food selections (including the phenomenal duck fat fries), seasonal cocktail menu, and 40+ bottle and can selection. Whether you sit at the bar or in the dining area next door, the service is excellent, friendly and everything you would want in an after-work drink or dinner hang out (3328 Foster Ave.; 410-327-6984).

The Admiral's Cup: This Fells Point waterfront restaurant reopened its doors in fall of 2012 after a two-year renovation. The freshly redone interior with nautical decor provides a great background to a drink menu catered for a sports bar enthusiast crowd (1647 Thames St.; 410-534-5555).

The Food Market: Hampden's newest restaurant has one of our favorite carefully-chosen wine lists along with a seasonal cocktail menu currently including an Apple Cider Stud that piques curiosity. The small plates and appetizers make this a great place to go with friends to enjoy a glass (1017 West 36th St.; 410-366-0606).

Fork and Wrench: If you are lucky enough to grab a seat in one of the three gorgeous semi-circular upholstered booths right as you walk in, and then begin to make your way through the delectable cocktail menu, you are sure to never leave. There are many great homemade menu items and intricately-decorated dining areas to explore which are sure to keep you coming back to this Boston Street bar (2322 Boston St.; 443-759-9360).

Gordon Biersch: After a few months in Harbor East, this restaurant brewery is now brewing the five staple Gordon Biersch varietals and is wowing patrons with excellent food options including our favorite, the lobster and shrimp tacos. While not as widely commented on, the cocktails here are also of superior quality, especially the Original Arnold Palmer made with Grey Goose vodka (1000 Lancaster St., Suite B; 410-230-9501).

Of Love and Regret: The twenty three rotating taps at OLAR host a collection of Stillwater Ale's best, selections from national and international breweries including Stone Brewing, and even an iced coffee brewed on Hungarian oak. The second and third floors of this gastropub in Brewer's Hill have recently opened for private parties and an upscale beer bottle shop (1028 South Conkling St.; 410-327-0760).

PABU: The impressive sake list combined with the inventive cocktail selection make this Japanese restaurant and bar at the Four Seasons Baltimore, a great find in 2012. What takes this bar to the next level, however, is the selection of whiskeys decoratively lining the back of the bar which include four rare selections from Japan (725 Aliceanna St.; 410-223-1460).

Plug Ugly's: This Canton Square pub is set apart by its dark wood decor and a formally-dressed wait staff that can knowledgeably recommend from a long draft list that aims to please a crowd with a wide range of tastes. Though we thoroughly enjoy it, exercise caution when drinking their house Pirate Juice, which looks fruity and light, but packs a dangerous punch (2908 O'Donnell St.; 410-563-8459).

Shiso Tavern:This year sushi made its way to Canton and brought with it a delicious collection of in-house infused sakes and cocktails. Shiso offers a popular local delivery service (for food only, unfortunately), a bustling downstairs bar that offers a great $5 cocktail happy hour, and a more quiet upstairs dining area (2933 O'Donnell St.; 410-276-8800).

Willow: This Latin-infused bar and lounge is the product of a successful merger of drink concepts by Rye mixologist Doug Atwell and revisionist Mexican food by Stuggy's chef Benjamin Polson. Located in Fells Point, the infused shots are a major highlight with a well-rounded cocktail and margarita menu as well (811 S. Broadway; 443-835-4086).
Recent Articles

Feedback
How are we doing? Tell us what you like or don't like and how we can improve. We would love to hear your thoughts!